NEWS
What's in Your Stars?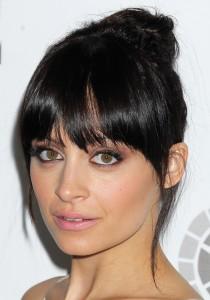 September 21
Today's celeb birthdays
1950: Bill Murray (60)
1967: Faith Hill (43)
1968: Ricki Lake (42)
1981: Nicole Richie (29)
Virgo
If you let briskness turn into brusqueness you'll upset the apple-cart good and proper. And if you're not careful, a disagreement with a partner, colleague or client could rumble on. So, why not pour a little oil on troubled waters? It's over to you… Call me to hear when to avoid an embarrassing cash crisis.
Article continues below advertisement
Aries
Even tough Aries like you sometimes need to slow down. Today is one of those times when you could do with a quiet day to rest. Take a back step and refuse to let pressure get to you. Your health and well-being come first. Call me to hear when you must avoid that impulse buy.
Taurus
Don't go making rash promises to anyone, especially not to a youngster or friend. Things could turn out expensive or complicated if you do. Working with others is tricky today. A group project or event may suddenly backfire. Look beyond for an alternative solution. Call me to hear when you must avoid feeling sorry for yourself.
Gemini
Yet again, work and personal aims clash with domestic affairs. Your heart is at home with your loved ones but career demands are calling you away. Best to stay flexible and deal with each situation as it arises. Remember, you can't be in two places at once! Call me to hear when impatience could spoil your day.
Cancer
Travel stars are calling today, Cancer. Getting out into the bracing fresh air is a good way to clear your head and blow away those cobwebs. But beware! There could be hazards on the road. Religion and politics? Try not to get yourself embroiled in a heated debate. Call me to hear when you mustn't let painful memories stand in your way.
Article continues below advertisement
Leo
Today is a good fact-finding day whether that involves carrying out research, digging for information or putting your finances in order. But what you discover may come as a surprise, be more costly than you expected or present a problem. If in doubt, leave it until tomorrow. Call me to hear when to avoid that emotional outburst.
Libra
Listen to your instincts and don't take on more than you can comfortably cope with today, especially if you're not feeling a hundred percent. Taking things slower will give your brain a rest and enable your subconscious to come up with all sorts of new ideas. Don't overreact! Call me to hear when a little tlc does the trick.
Scorpio
Children, friends and colleagues are extra demanding today and you could be roped into sorting things out. So you might be better off working on your own or generally staying out of the way as getting involved with other people will just drain you mentally and physically. Call me to hear when you mustn't give in to emotional depression.
Sagittarius
Because you have such a huge appetite for life, you do tend to bite off more than you can chew. Luckily, the Fortunes always seem to smile on you and things tend to work out well. Even so, expect some disruption both at work and at home today. Call me to hear when a little R&R is seriously required.
Article continues below advertisement
Capricorn
Either restlessness is making you irritable or you're irritable because obstacles are getting in the way of your plans. Before you make a move, however, you know there's paperwork requiring your undivided attention and people waiting to have that important conversation with you. Call me to hear when to avoid a family confrontation.
Aquarius
You seem to be going over and over an issue: a conversation, perhaps, something you said which you shouldn't have, or an expensive purchase that was a waste of money. Try not to let whatever has gone wrong throw you today. Sort it and then move on. Call me to hear when home and family must come first.
Pisces
There's a lot of emotion flying around today; conflicts of interest, complications and disappointments, too. Someone may be cracking the whip and putting you under pressure. But you don't have to toe the line. You do, however, have support if you need it: just ask. Call me to hear when interruptions upset your plans.
To sign up for OK! Magazine's daily horoscopes on your phone, text the first three letters of your star sign (e.g., SAG) to 63422. Subscription is $2.99 per month billed until you unsubscribe plus message & data rates may apply. Send STOP to 63422 to unsubscribe. Text Help to 63422 for help. Premium charges will be added to your wireless phone bill or deducted from your prepaid account. Subscriber certifies they are the account holder or have account holder's permission. For more info, please visit http://www.okmagazine.com/horoscopes/
Participating carriers include Alltel, AT&T, Boost, Cellular One, Nextel, Sprint, T-Mobile, US Cellular, Verizon Wireless, and Virgin.