NEWS
What's in Your Stars?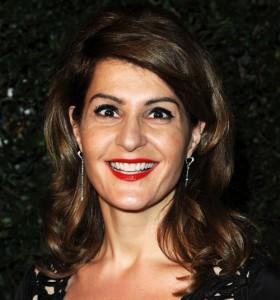 September 24
Today's celeb birthdays
1949: Pedro Almodóvar (61)
1958: Kevin Sorbo (52)
1962: Nia Vardalos (48)
1982: Paul & Morgan Hamm (28)
Libra
Chances are someone may let you down today. Perhaps your expectations are too high. Or perhaps you're seeing underlying irreconcilable differences. Love? If you want romance to blossom, you must first open your heart! A movie, a show or time with your youngsters refreshes your system. Call me to hear when a little TLC does the trick.
Article continues below advertisement
Aries
It's been a bit of slog recently. It feels as if you've been battling the elements, the authorities, the bosses, Uncle Tom Cobbly and all. Well, you're over the hump, so don't go making any extra mountains out of molehills today. Look forward to a nice social weekend. Call me to hear when you must avoid that impulse buy.
Taurus
Have you been overexerting yourself, Taurus? You've certainly been working extra-hard lately so it's no wonder if you're feeling a little physically weary today. If things aren't gelling, wait until you're feeling sparkier. A quiet chat with the powers that be reveals all. Call me to hear when you must avoid feeling sorry for yourself.
Gemini
Though family matters bring their own concerns, the prospect of a trip, time spent with friends or a special event on the horizon are enough to raise your spirits. Meanwhile, think beyond what is being said and don't volunteer time you can't afford to give. Call me to hear when impatience could spoil your day.
Cancer
Whether you're on the move, in meetings or online, you could be in for a few twists and turns before you reach your destination or hit your mark. But your imagination is alive and the creative ideas you're coming up with will boost your reputation no end. Call me to hear when you mustn't let painful memories stand in your way.
Article continues below advertisement
Leo
Something or someone will enchant you over the next few days. Perhaps it's a trip, a story you read, a film you see or a piece of news from a place faraway. Or perhaps it's a person you meet on your travels. Meanwhile, work on your accounts. Call me to hear when to avoid that emotional outburst.
Virgo
You seem to be struggling with an issue today. Everyone makes mistakes but it's not worth scouring your soul over it. Tomorrow, you'll get a different, and more favorable, picture of today's developments. Plan yourself an entertaining and distracting weekend. You deserve it. Call me to hear when to avoid an embarrassing cash crisis.
Scorpio
Much is taking place behind the scenes, generating an important knock-on effect on your personal affairs. It's so frustrating when you're waiting for news and it's making concentration difficult. Go back to basics, work things out logically and keep your imagination in check. Call me to hear when you mustn't give in to emotional depression.
Sagittarius
You may have a difficult assignment, some tough decisions or delicate discussions at work. Whatever happens, give yourself time to mull the situation over. Doing things in haste will lead to mistakes. Creatively, you're coming up with beautiful ideas. Romantic trends, too, are set to improve. Call me to hear when a little R&R is seriously required.
Article continues below advertisement
Capricorn
Work? Your chart shows that you're doing well and getting on with the boss. But a family matter is still preying on your mind. You wish you could follow your heart but physically, there are reasons why you can't get away. Stay in touch. Call me to hear when to avoid a family confrontation.
Aquarius
You're worried, Aquarius. True, you have a certain problem on your mind and it's frustrating trying to get your head around it. Whether it involves a friend or a neighbor, a communication hitch or a travel issue, tomorrow's events should throw a better light on your situation. Call me to hear when home and family must come first.
Pisces
Money could be a bit of a bug-bear today, Pisces. But if you can organize your affairs quickly, you should have the problem solved before you can say, Bob's your uncle. Quiet talks and a flash of inspiration give you new confidence and vision over the weekend. Call me to hear when interruptions upset your plans.
To sign up for OK! Magazine's daily horoscopes on your phone, text the first three letters of your star sign (e.g., SAG) to 63422. Subscription is $2.99 per month billed until you unsubscribe plus message & data rates may apply. Send STOP to 63422 to unsubscribe. Text Help to 63422 for help. Premium charges will be added to your wireless phone bill or deducted from your prepaid account. Subscriber certifies they are the account holder or have account holder's permission. For more info, please visit http://www.okmagazine.com/horoscopes/
Participating carriers include Alltel, AT&T, Boost, Cellular One, Nextel, Sprint, T-Mobile, US Cellular, Verizon Wireless, and Virgin.