NEWS
What's in Your Stars?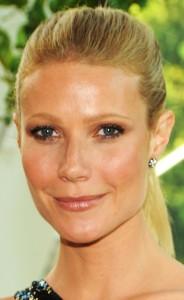 September 27
Today's celeb birthdays
1972: Gwyneth Paltrow (38)
1982: Lil Wayne (28)
1984: Avril Lavigne (26)
Aries
Restock supplies today, Aries: buy office equipment, uniforms or items for your work. If a health problem has been bothering you, now's a good time to arrange medical appointments or to speak with a specialist. Whether it's the doctor, dentist or optician you're seeing, you'll get good advice. Call me to hear when to avoid a clash with the boss.
Article continues below advertisement
Taurus
Events should go nicely to plan this morning, Taurus. You're never happier than when you're making and creating and since what happens today calls for imaginative work, you should be in your element. Children, entertainment and social affairs come under star blessings, too. Call me to hear when a friend is a liability!
Gemini
It's a fairly quiet start to the week which should please you on several counts. Firstly, because you're not up to speed and still dragging your feet after the weekend's activities. And secondly, because you have quite a lot of family and domestic business to sort out. Call me to hear when officials simply aren't listening.
Cancer
Teamwork takes on a pleasing go-ahead momentum today, Cancer. Meetings? There are quite a few scheduled, it seems but, given today's progressive cosmic climate, decisions and discussions should make good headway. Expect pleasing news from a friend or female colleague this morning. Call me to hear when a trip is fraught with obstacles.
Leo
You have a full agenda ahead as Mercury, the planet of commerce, triggers change and urges you to chase new opportunities. Sorting your finances is an ongoing task which you can progress quite speedily and satisfactorily today. All it takes it focus – and you can do that now. Call me to hear when you mustn't leave things to the last minute.
Article continues below advertisement
Virgo
You have plenty to say today, Virgo, and much of what is going on involves matters at a distance. It's an ideal training day with information quickly assimilated. The stars also favor dealings connected with legal, educational, travel and foreign affairs. Call me to hear when a lack of attention could cause trouble at work.
Libra
Pull plans together quietly on your own today, Libra. Think finances, update policies, sort out bank accounts. Need more information? A confidential chat this morning with someone in the know will not only fill in the blanks, but will also confirm you're on the right lines. Call me to hear when you must take extra care of your health.
Scorpio
Put yesterday's tricky stars and their consequent news and developments behind you today. Now it's time to concentrate on your own goals and furthering whatever special projects your have going forward. Working with others is essential. Finding agreement, too, will be easy if you make your approach mid-morning. Call me to hear when it's best not to push your luck.
Sagittarius
It's a new day and a new week and you're ready to roll up your sleeves and get stuck in. Need to speak with an official, a boss or person in authority? Make contact with them around mid morning for a successful outcome. Your plans come together nicely now. Call me to hear when to avoid crossing swords with someone close.
Article continues below advertisement
Capricorn
Relax into your work, your day and your week, Capricorn. After the turmoil of the last few days, you owe it to yourself to get back into a routine you're comfortable with. Whether you're traveling far or just talking on the telephone, you're making all the right connections. Call me to hear when you can't afford to take a plan for granted.
Aquarius
There's much in the current planetary pattern to suggest that you're moving towards an annual peak. But, although today's planetary patterns are on the whole positive, you must be patient and take things at a comfortable pace. Family, home and health come under improving trends. Call me to hear when to avoid communication wires getting crossed.
Pisces
The more that's happening, the better you like it. So you won't be disappointed with the busy developments that are now unfolding. Partnerships especially come under pleasing trends. You're in good spirits, charming, charismatic and sexually alluring; you'll have people eating out of your hands, today! Call me to hear when to avoid throwing good money after bad.
To sign up for OK! Magazine's daily horoscopes on your phone, text the first three letters of your star sign (e.g., SAG) to 63422. Subscription is $2.99 per month billed until you unsubscribe plus message & data rates may apply. Send STOP to 63422 to unsubscribe. Text Help to 63422 for help. Premium charges will be added to your wireless phone bill or deducted from your prepaid account. Subscriber certifies they are the account holder or have account holder's permission. For more info, please visit http://www.okmagazine.com/horoscopes/
Participating carriers include Alltel, AT&T, Boost, Cellular One, Nextel, Sprint, T-Mobile, US Cellular, Verizon Wireless, and Virgin.