NEWS
What's in Your Stars?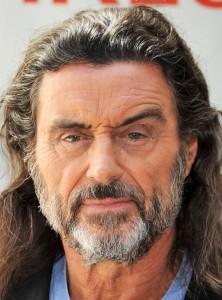 September 29
Today's celeb birthdays
1935: Jerry Lee Lewis (75)
1942: Ian McShane (68)
1948: Bryant Gumbel (62)
1957: Andrew 'Dice' Clay (53)
Libra
Self-confidence makes us feel powerful and in control. But, as with everything in your life, Libra, it's getting the balance right that's important. Too much and you're likely to come across cocky and smug – as could happen today. Rein in those impulses and keep everything on an even keel. Call me to hear when you must take extra care of your health.
Article continues below advertisement
Aries
There's quite a bit of confusion around you, Aries. Whether at work or home, in town or in the office, you may come up against people who either misunderstand or purposely mislead you. So best not take anything or anyone for granted today. Call me to hear when to avoid a clash with the boss.
Taurus
Temptation is big today, Taurus, and the tendency to overdo is irresistible. Work on your health to improve well-being. It's one of those days when less is more. Enjoyable though it may seem right now, go over the top today and you'll pay for it tomorrow! Call me to hear when a friend is a liability!
Gemini
Because yours is the most youthful sign of the Zodiac you find it easy to relate to young people. You also enjoy physical and intellectual games. It's very much a day when you could lose yourself in play. But if you do, the jobs will just stack up! Call me to hear when officials simply aren't listening.
Cancer
You could be tired, under the weather or just out of the loop today, Cancer. And because there are so many homely comforts enticing you to stay put, you may slack off your day-to-day duties and commitments. Try not to succumb otherwise there's more to do tomorrow. Call me to hear when a trip is fraught with obstacles.
Article continues below advertisement
Leo
As you probably know, Leo is the royal sign. The lion is, after all, the king of the jungle. So you're born to take charge - it's your natural state of being. Sometimes, though, (as could happen today) taking charge could be misconstrued as arrogance. Tread gently! Call me to hear when you mustn't leave things to the last minute.
Virgo
Don't make yourself too comfortable today, Virgo. Keep spending in moderation, too. It's so easy to slide today, to give in to other people and to give in to temptation when shopping. Fortunately, you're sensible, organized and savvy so (hopefully) unlikely to be caught out. Call me to hear when a lack of attention could cause trouble at work.
Scorpio
Sometimes, Scorpio, you over-think. Sometimes, you see slights where slights were never intended. Sometimes you let past experiences spoil the present. If you recognize this tendency today, you should be able to deal with others on a more level playing field. Give it a go. Call me to hear when it's best not to push your luck.
Sagittarius
There's nothing wrong with big ideas, Sagittarius; nor with big aspirations. And you have plenty of both to work on today. But be realistic and keep your feet on the ground as, chances are, not everyone will see the picture the same as you. Call me to hear when to avoid crossing swords with someone close.
Article continues below advertisement
Capricorn
Ambition is your middle name, Capricorn. All power to your elbow, though, because you're prepared to work long, hard and sometimes thankless hours to achieve your goal. Today, however, you find favor and opportunity. But, will it mean even more work? Think before you accept. Call me to hear when you can't afford to take a plan for granted.
Aquarius
You're eager to stretch your boundaries and your horizons. This could involve either physical travel or journeys of the mind. But before you pack that case or put your name down on that training course, consider whether what you're taking on is right for you. Call me to hear when to avoid communication wires getting crossed.
Pisces
Money, home, partnerships: think long-term before you make any decisions today, Pisces. Take account of what other people may have in mind as your ideas may be poles apart. Spend now, pay later? Take heed! A loved one needs understanding and space. Call me to hear when to avoid throwing good money after bad.
To sign up for OK! Magazine's daily horoscopes on your phone, text the first three letters of your star sign (e.g., SAG) to 63422. Subscription is $2.99 per month billed until you unsubscribe plus message & data rates may apply. Send STOP to 63422 to unsubscribe. Text Help to 63422 for help. Premium charges will be added to your wireless phone bill or deducted from your prepaid account. Subscriber certifies they are the account holder or have account holder's permission. For more info, please visit http://www.okmagazine.com/horoscopes/
Participating carriers include Alltel, AT&T, Boost, Cellular One, Nextel, Sprint, T-Mobile, US Cellular, Verizon Wireless, and Virgin.