NEWS
What's in Your Stars?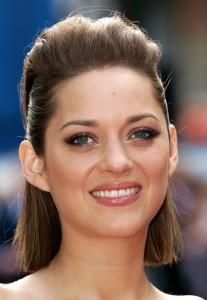 September 30
Today's celeb birthdays
1957: Fran Drescher (52)
1971: Jenna Elfman (39)
1975: Marion Cotillard (35)
1982: Lacey Chabert (28)
Libra
You're impressively energetic but is it at the expense of efficiency? If you're not careful, you could have a falling out with someone close. Could it be over money or a business matter concerning your family or home? Take heart, it's not all negative. Call me to hear when you must take extra care of your health.
Article continues below advertisement
Aries
Home and family life are spotlighted. You have such a lot on your mind and it seems to be distracting you from your work. It would be such a pity if boring, practical concerns put a check on your imagination today. So give yourself a break. Call me to hear when to avoid a clash with the boss.
Taurus
Important issues connected with travel, educational activities or the law require some delicate handling. Not everyone is on your wavelength today. Hi-tech machinery and other appliances may give you trouble. Save your work regularly just in case if you rely on a computer! Call me to hear when a friend is a liability!
Gemini
It looks as if you're involved in a delicate balancing act, Gemini, trying to accommodate different people's needs. Talking money is always difficult but it's a subject that has to be broached today. Things could get a little crazy. Fortunately, your sense of humor will see you through. Call me to hear when officials simply aren't listening.
Cancer
Perhaps the ardour of love is cooling or your enthusiasm for a project is waning. Whatever, things around you are changing and you need to give yourself some breathing space to readjust. An honest tête-à-tête with a certain person will reveal just how much you have in common. Call me to hear when a trip is fraught with obstacles.
Article continues below advertisement
Leo
You're busier than ever and you seem to under quite a bit of psychological pressure, too. If possible, tuck yourself away and work through your affairs quietly on your own. Someone may not be feeling well. They'll appreciate some of your special tlc. Call me to hear when you mustn't leave things to the last minute.
Virgo
It's not just today that you'll sense the pendulum swinging – you seem to be in a situation that catches you betwixt and between. But it's how you respond to the changing tide that matters. Expect the unexpected and eventually things are bound to fall in your lap. Call me to hear when a lack of attention could cause trouble at work.
Scorpio
Planning a day out, activities with your kids, an evening 'do'? It may not go quite as smoothly as you'd like. People are in a difficult mood and distracted. Don't force the issue at meetings and in discussions. Just roll with events - it's easier. Call me to hear when it's best not to push your luck.
Sagittarius
You must curb impulsive spending today, especially if you're thinking of buying electronic appliances or hi-tech gear. In particular, avoid making any arrangements, bookings or deals between 11.30am and 3pm. It will be just a waste of effort. Call me to hear when to avoid crossing swords with someone close.
Article continues below advertisement
Capricorn
Today's message from the stars, Capricorn, is: don't let a difference of opinion spoil your mood. Especially, be careful and watch what you say or you could seriously put someone's back up. Is there any way you could meet in the middle? It's worth a try. Call me to hear when you can't afford to take a plan for granted.
Aquarius
What you thought would be a breeze, could turn out quite taxing today. Looks like you're in two minds. If you're buying equipment, make sure you get good advice and, importantly, get a second opinion just in case before you hand over your card. Call me to hear when to avoid communication wires getting crossed.
Pisces
Balance and harmony are essential to your wellbeing. But it could be that a certain emotional development concerning a friend, colleague or close family member could upset your equilibrium and try your patience today. Finances? It's time for someone to come clean. Call me to hear when to avoid throwing good money after bad.
To sign up for OK! Magazine's daily horoscopes on your phone, text the first three letters of your star sign (e.g., SAG) to 63422. Subscription is $2.99 per month billed until you unsubscribe plus message & data rates may apply. Send STOP to 63422 to unsubscribe. Text Help to 63422 for help. Premium charges will be added to your wireless phone bill or deducted from your prepaid account. Subscriber certifies they are the account holder or have account holder's permission. For more info, please visit http://www.okmagazine.com/horoscopes/
Participating carriers include Alltel, AT&T, Boost, Cellular One, Nextel, Sprint, T-Mobile, US Cellular, Verizon Wireless, and Virgin.