NEWS
What's in Your Stars?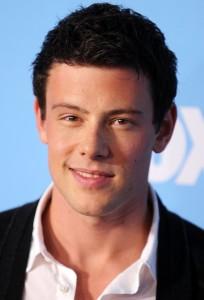 May 11
Today's celeb birthdays
1964: Tim Blake Nelson (47)
1978: Laetitia Casta (33)
1982: Cory Monteith (29)
Taurus
If you've been frustrated, had a bit of brain fag or suffered from a creative block, you'll feel pleased with today's events. There's a sense of release as your ideas flow and your imagination blossoms. If you're putting out new plans, wait until after 3pm for best results. Call me to hear when it's important you steer your own path.
Article continues below advertisement
Aries
This is the kind of day when you're happy to coast and cruise. A triple conjunction of benign stellar energies in your sign will help to ease much of the intensity you've been under for so long. Today you feel lighter and more hopeful. It's a positive day. Call me to hear when to cool your frustration at home.
Gemini
Good company, pleasant activities and enjoyable conversations make this a special day that uplifts your spirits. Single? You're attracting romance. Attached? Plan a trip together or special event. Socially or professionally, you're a huge step closer to achieving a goal. Call me to hear when you must put your security first.
Cancer
There's good feedback coming your way as your work and reputation soar. Career-wise, you're in line for a step up, re-grading or a great big pat on the back. If you're offered new work or beginning a fresh project, wait until after 3pm before making a start. Call me to hear when to ask questions before you make that decision.
Leo
This is a day of opportunity. News, events or developments from afar come as a tonic. Deal with on-going correspondence and travel matters, with legal, written or educational work. There's a pleasing aura surrounding your work and status. Big hopes, big dreams, love and creative projects go together. Call me to hear when your plans may be scuppered.
Article continues below advertisement
Virgo
If you've been struggling with a business negotiation, with a financial matter or official paperwork, you may just make a breakthrough today. Chances are you'll hear something to your advantage which should put a smile on your face. Energy returns as the day progresses. Call me to hear when you must keep a grip on your spending.
Libra
Relationships, social interactions or professional dealings flow smoothly today. Romance? Open your heart to love. Whether you're single or have been coupled up for years, admirers and partners are so receptive. Business? Agree terms only after three o'clock this afternoon. Call me to hear when you must put your own emotions first.
Scorpio
People are eager to join the 'Scorpio Appreciation Society' today so you'll find getting support and friendly assistance an absolute doddle for a change. Don't be afraid to ask for favors, help or positive feedback. Your confidence is infectious and your creative work will please. Call me to hear when it's essential not to go over the top.
Sagittarius
It may be midweek but there's a festive feel to the day. Open yourself to the good things life has to offer, immerse yourself in creative projects, be ready to celebrate your, or your children's, achievement. If you're attracting good fortune, it's only because you've worked hard and deserve the luck coming your way. Call me to hear when you must keep an eye on your finances.
Article continues below advertisement
Capricorn
Home is a good place to be; family is a nice group to have around; domestic tasks are a pleasure to enjoy. All in all, there's a satisfying feeling to your day and a reason to celebrate. Entertaining at home? Informal get-togethers are best. Call me to hear when a family matter will interfere with your plans.
Aquarius
News, views, developments, events – so many people to talk to, so many places to go, so much to do. Yes, you're either buzzing around all over the place or fielding calls and visitors. One way or another, you'll be kept pleasantly busy all day. Call me to hear when to factor in unexpected delays.
Pisces
Whether you're making it for yourself or attracting it from outside, you're blessed with good fortune today, Pisces. Its one of those days when you stumble across a lucky find or an opportunity comes your way. Window shop up until 3pm, and only part with your cash after that. Call me to hear when you're in danger of buying a pig in a poke.
To sign up for OK! Magazine's daily horoscopes on your phone, text the first three letters of your star sign (e.g., SAG) to 63422. Subscription is $2.99 per month billed until you unsubscribe plus message & data rates may apply. Send STOP to 63422 to unsubscribe. Text Help to 63422 for help. Premium charges will be added to your wireless phone bill or deducted from your prepaid account. Subscriber certifies they are the account holder or have account holder's permission. For more info, please visit http://www.okmagazine.com/horoscopes
Participating carriers include Alltel, AT&T, Boost, Cellular One, Nextel, Sprint, T-Mobile, US Cellular, Verizon Wireless, and Virgin.