NEWS
Where did Jon Gosselin Spend Thanksgiving?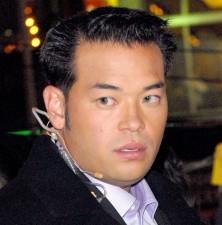 Jon Gosselin may have Tweeted that he was going to his grandma's home for Turkey Day, but his on-off girlfriend Hailey Glassman says that's just a lie.
"LOL-U are in Utah snowboarding w/"friends"-lol-ur redic," Hailey replied over Twitter.
Meanwhile, RadarOnline.com reports that Kate Gosselin and her eight children spent the holiday at the home of her bodyguard Steve Neild, his wife Gina and their kids.
Article continues below advertisement
This is the first time in ten years that Kate, 34, has celebrated Thanksgiving without her estranged hubby Jon, 32.
And now that she's not talking to her brother Kevin Kreider, who reconciled with Jon last month, she chose to share the day with the Neilds at her home in Wernersville.
Kate has previously described Steve and Gina as "my best friends".