NEWS
Where Will the Stars be Ringing in the New Year?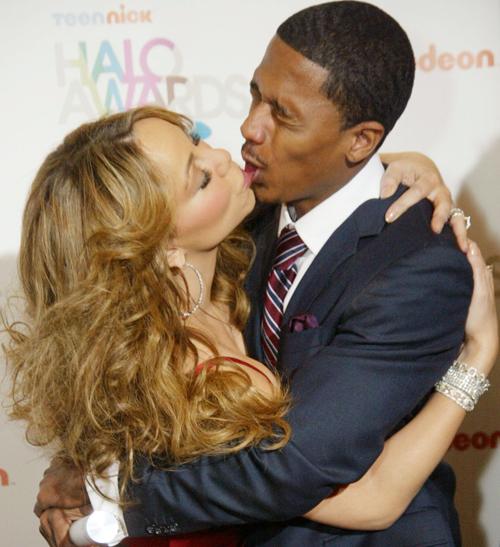 Celebrities are ringing in 2010 everywhere from South Beach to Vegas and NYC to L.A.! This year some celeb couples including Nick Cannon and Mariah Carey and Nicole Richie and Joel Madden are co-hosting soirees together, while celebs like Lady Gaga and Leighton Meester will be performing for partygoers at their bashes. Want to party like a celeb? OK!'s got your complete guide to these star-studded bashes!
Article continues below advertisement
For celebs who couldn't decide what city to be in, why not be in two places at once, like The Black Eyed Peas? Fergie and the gang will be jet-setting from NYC to Vegas to host a bash after performing at Dick Clark's New Year's Rockin' Eve celebration in Times Square.
No matter what city you're in, New Years Eve will be a star-studded affair!
OK! will have reporters at all the top bashes from coast to coast (it's a tough job, but someone has to do it!). Here's a look at our favorite celebrity New Years Eve parties for 2010:
South Beach
WHO: Brody Jenner
WHERE: Gansevoort, South Beach, Fla.
THE DISH: This one has got to be the place for The Hills fans to ring in the New Year. And with Brody a single man once again, maybe this could be your chance to catch his eye and snag yourself a role on the show!
WHO: John Legend, Annalynne McCord, Kid Cudi
WHERE: W Hotel
THE DISH: There's no doubt that Kid Cudi's "Day N' Night" has been one of the anthems of the year. So what better way to end the year than hearing it performed live? Mr Cudi and John Legend will both be performing at a party hosted by Annalynne McCord. Tickets start at $300 and include an open bar from 9 p.m. - 12 a.m., including a midnight toast.
Article continues below advertisement
Fort Lauderdale
WHO: Music by Bill Gotti
WHERE: Living Room and Whiskey Blue at W
THE DISH: Tickets are $100 with an open bar from 9pm-1am and a champagne toast at midnight!
Miami
WHO: Lady Gaga
WHERE: Fontainebleau in Miami
THE DISH: 2009 will be known by historians as "the year of Gaga," so it's no wonder that her party is being called the hottest ticket in Miami.
WHO: Drake
WHERE: Cameo in Miami Beach
THE DISH: Featuring a live performance by hip hop phenomenon Drake, with tickets starting at $200 and including an open bar from 9 p.m. - 12 a.m. and a midnight toast.
WHO: Wale, Daniel Merriweather and Simian Mobile Disco
WHERE: Skybar at Shore Club
THE DISH: Open bar from 10pm-1am sponsored by Bacardi. Tickets start at $225
WHO: Common
WHERE: Delano Poolside
THE DISH: Open Bar 10pm – 1am. The Florida Room at Delano along with Giant Step present New Year's Eve 2010, with an exclusive musical performance by Common with a live band.
WHO: Macy Gray
WHERE: Mondrian
THE DISH: Mondrian will feature a 20 piece symphony orchestra with a performance by Macy Gray and fireworks at Sunset Lounge. Guests will have the option of dining at Mondrian's Asia de Cuba with a five course meal.
Article continues below advertisement
Las Vegas
WHO: Black Eyed Peas
WHERE: At LAX Nightclub at the Luxor Hotel
THE DISH: After performing on Dick Clark's New Year's Rockin' Eve, the Peas will fly down to Vegas to host this bash.
WHO: Christina Aguilera
WHERE: Tao
THE DISH: Christina will host Tao's big night, with a $150 ticket getting you an open bar for two hours, hors d'oeuvres and a midnight toast.
WHO: Pete Wentz
WHERE: JET Nightclub at The Mirage
THE DISH: Mr Ashlee Simpson will take to the turntables alongside DJ Skeet Skeet, treating partygoers to a set that is sure to kick-start 2010 with a bang.
WHO: Robin Thicke
WHERE: The Bank Nightclub at Bellagio
THE DISH: For a silky smooth NYE of lurve, head to The Bank, where crooner Robin Thicke will be taking to the stage.
WHO: Holly Madison and Jermaine Dupri
WHERE: Prive Las Vegas at Planet Hollywood Resort & Casino
Article continues below advertisement
THE DISH: You must pick up a thing or two about throwing a party if you've lived at the Playboy Mansion. So Holly Madison's night at Prive — where music connoisseur Jermaine Dupre will be providing the tunes — is a safe bet for great night. General admission tickets start at $150 and include an all-night open bar
WHO: Nicole Richie and Joel Madden
WHERE: Lavo in Las Vegas
THE DISH: Apparently Harlow and Sparrow have a night with a babysitter in store on NYE, as mommy and daddy will be hosting Lavo's festivities.
WHO: 50 Cent
WHERE: PURE, at Caesar's Palace
THE DISH: Things will get going at around 10 p.m. at Fiddy's Vegas bash.
WHO: Eva Longoria Parker
WHERE: Eve nightclub in Crystals at the CityCenter
THE DISH: The Desperate Housewives star will open her new nightclub, Eve, (appropriately enough) on New Year's Eve, with the help of hubby Tony and their friend Mario Lopez. Eva will lead a champagne toast at midnight, and there's going to be an open bar from eight to 12.
Article continues below advertisement
WHO: Maroon 5
WHERE: The Palms Hotel
THE DISH: If you're in Vegas but you're looking for a little rock 'n' roll reveling, check out the Maroon 5 concert. The show starts at 11pm, and tickets are available at $200, $150 or $125.
Atlantic City
WHO: Leighton Meester
WHERE: Dusk at Caesars Atlantic City
THE DISH: A serious contender for the "it" girl of 2009, Gossip Girl's Leighton Meester will preside over the hottest party in Atlantic City on the 31st. She'll be performing a three-song set for the packed crowd. There's a two-hour open bar included in the $100 ticket.
WHO: O.A.R.
WHERE: House of Blues/Harrah's Resort
THE DISH: For those looking for something a little more alternative, Of A Revolution will be rocking Atlantic City's House of Blues before heading to The Pool at Harrah's for the official afterparty, which will kick off at 1am.
LA
WHO: Adam Lambert
WHERE: Gridlock in L.A.
THE DISH: Searching for the campiest celebration on the planet? Look no further than the Gridlock party in L.A., where you'll find Adam Lambert and Pamela Anderson on a fake Times Square at the Paramount Studios. Adam will perform after the countdown, and tickets are $150.
Article continues below advertisement
WHO: Jeff Goldblum
WHERE: Cafe Was
THE DISH: Who hasn't dreamed of spending New Years Eve with Jeff Goldblum? Well, at long last, this is your chance. You can enjoy a pre-midnight dinner while watching Jeff tickle the ivories with his band, The Mildred Snitzer Orchestra.
New York
WHO: Mariah Carey and Nick Cannon
WHERE: M2 Ultra Lounge
THE DISH: This one's shaping up to be the No. 1 party in NYC. Mariah will step off the stage at Madison Square Garden and head to this Chelsea hotspot to host a party with hubby Nick. There's a five-hour open bar, a champagne toast at midnight and DJ Erick La Peau spinning all night. Tickets are $75 and up.
WHO: Celebrity chef Todd English
WHERE: Juliet Supperclub in NYC
THE DISH: If you like a little refinement with your debauchery, Mr. English's brand new Juliet Supperclub will be offering an exclusive tasting and nightlife package ranging in price from $150-$4,000.
WHO: Kelly Killoren Bensimon
WHERE: Guastavino's in NYC
THE DISH: Live like a Real Housewife of New York for a night and schmooze the night away with Kelly Killoren Bensimon. Doors open at 9 p.m.
Article continues below advertisement
WHO: Real Housewife of New Jersey, Danielle Staub
WHERE: China Club in NYC
THE DISH: Or, if prefer your Housewives of the New Jersey variety, try Danielle Staub's party instead. There's a six-hour open bar and champagne toast at midnight, plus complimentary admission to "The Official After-Party for NYE-10" starting at 3 a.m. Tickets are $65 and up.
WHO: Celebrity DJ Josh Madden and Cobra Starship
WHERE: Hotel Rivington in NYC
THE DISH: Band of the moment, Cobra Starship, will perform, along with a DJ set from Josh Madden and five-hour "super-premium open bar" (we don't know what that means, but it sounds tasty).
WHO: Blogger Micah Jesse
WHERE: SoHo Grand hotel
THE DISH: Join blogger Micah Jesse and Jon "JD" Daly for a Black and White Masquerade Ball inspired by the Truman Capote's legendary "Party of the Century," held in 1966. Guests will enjoy champagne and a la carte dining.
Article continues below advertisement
AND THEN... there's New York's main event: The Times Square New Year's Eve party.
WHO: Jennifer Lopez, Nick Lachey and Vanessa Minnillo, Anderson Cooper, Daughtry, Carson Daly and more.
WHERE: Times Square, New York City.
THE DISH: There's going to be the usual plethora of performances and appearances from celebs in the world's most iconic New Years Eve celebration. Things start off around 4pm and finish just after midnight, with J Lo performing just before the ball drops.
By Laura Lane and Oliver Coleman