NEWS
Which Bieber Duet Do You Like Better, "Right Here" With Drake or "Beauty & A Beat" With Nicki Minaj?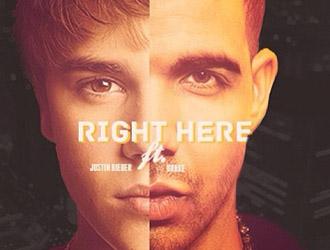 Friday is Justin Bieber's 19th birthday, and we have this premonition that his birthday present will be another number one single. Just a guess? Because today, three days before the big 1-9, Biebs and Drake released the song, cover art and lyric video for their duet, "Right Here." It's the fourth single of off Justin's album, "Believe," and like, the one thousandth single featuring Drake and another singer. Watch the lyric vid, which Bieber tweeted, right here (ha, get it?):
Article continues below advertisement
You may recall that Justin's most recent hit was "Beauty & and Beat" featuring Nicki Minaj, who's also done tons of collaborations with Drizzy in the past. So this is basically begging the question -- which single is better, "Beauty..." or "Right Here?"