NEWS
Which Celebrities Inspire the Most Tattoos?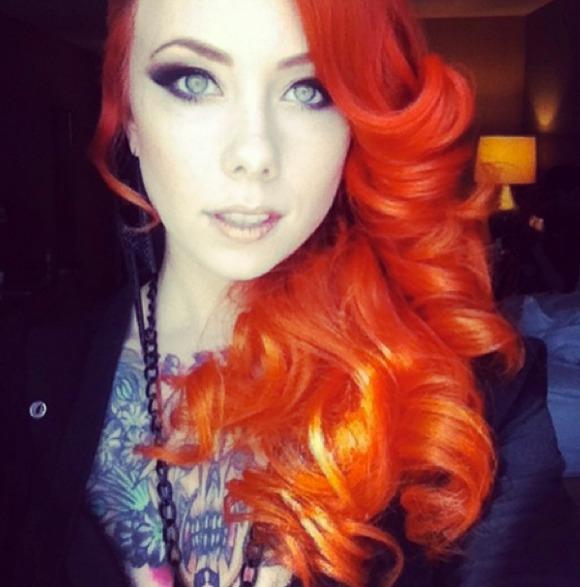 We are all fascinated by celebrity tattoos. How could you not be? They are beautiful, weird, pretty, some maybe even pretty ugly, but they say so much about that celeb as a person.
Photos: Hot red carpet fashion at The Great Gatsby premiere
So when Megan Massacre star of TLC's NY Ink and America's Worst Tattoos stopped by the OK! offices we asked her which celebs inspire the most tattoos? When people come in to get one, what celeb do they bring pictures of as a reference? You know, kind of like we all did back in the 90's when we went to the hair salon with a picture of Rachel Green (Jennifer Aniston) ready to go?
Article continues below advertisement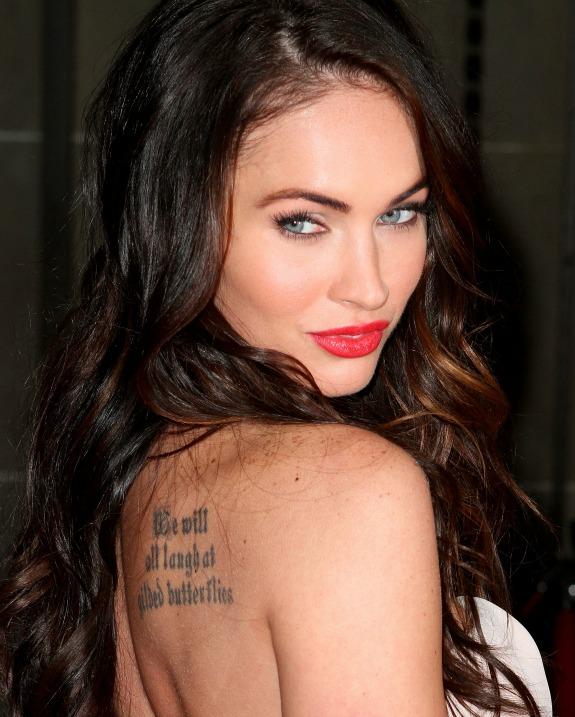 But be careful if you're thinking about getting a neck tattoo like RiRi! Megan reveals, "In the tattoo industry we refer to tattoos on the hands, neck or face as 'job stoppers' because you're never gonna get a real job!"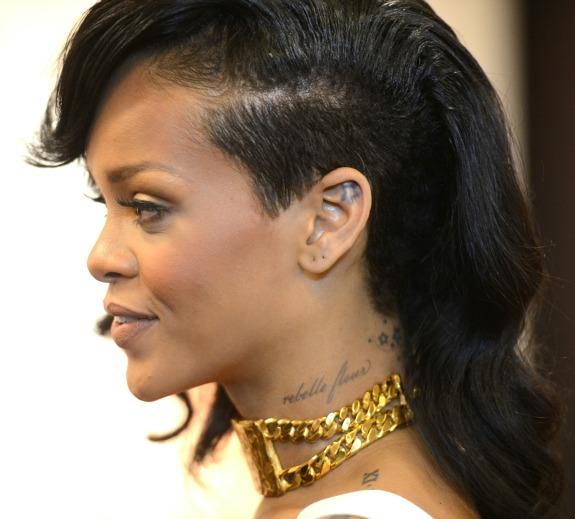 We doubt Rihanna plans to be sitting behind a desk anytime soon...
OK! News: All the latest updates on Amanda Bynes and her tweeting
And her dream celeb to tattoo?
Megan says "If I could tattoo any celeb it would be Gwen Stefani because I think she is just the raddest girl on the planet in everything that she does. I would want to do something in my style: really bright, really colorful and bold and hopefully on her forearm so everyone could see it!"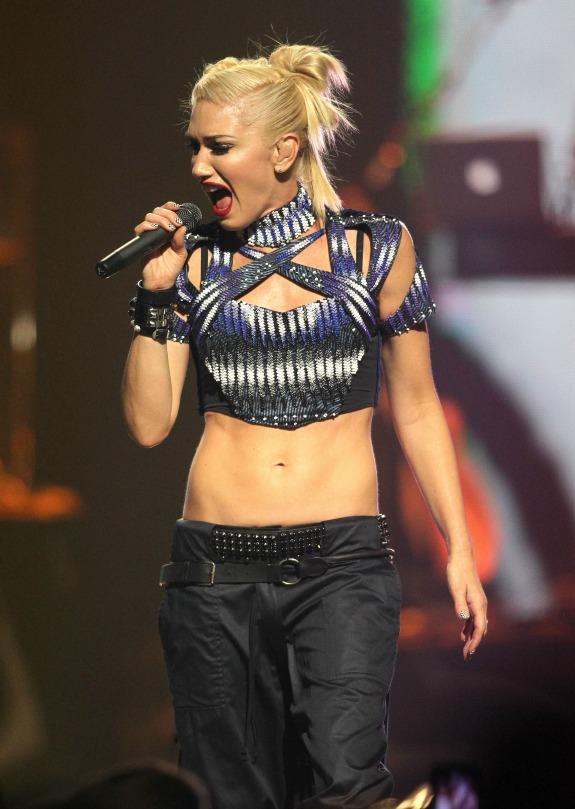 Or you could go with those abs since she's always showing them off, and if we were her we would be too!