NEWS
Which Star Couple Should Have a Fast-Food Wedding?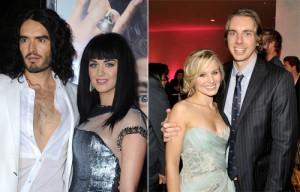 We're loving this! McDonald's is starting to allow couples to marry at some of their restaurants in Hong Kong, under the famous, fluorescent golden arches. Stars like to go big when it comes to weddings, so we want to know: Which of these engaged celebrity couples should be the first to "supersize" their wedding?
OK! GALLERY: CALM, COOL & COLLECTED KATY PERRY TAKES THE WHEEL
According to MSN Today, a spokeswoman for McDonald's said in a statement that the restaurant is a location where many want to get married because it's where they had their first date, so "it makes it particularly meaningful and memorable to hold a wedding party there."
Article continues below advertisement
Apparently the idea for weddings at McDonald's started when one couple held their wedding at a McDonald's in Hong Kong and word spread. They're now taking bookings for January 2011 weddings!
OK! GALLERY: RUSSELL BRAND EMBRACES HIS FEMALE FANS AND BOOKY WOOKY LOVERS
And McDonald's now has a whole wedding package on their menu. Your "supersized" wedding would include: a cake made out of McDonald's apple pies, guests getting to order off the menu, party favors of McDonald's toys and bride and attendants' dresses made out of McDonald's party balloons — Katy Perry, this sounds right up your alley!
But for the regular McDonald's lovers in Hong Kong, you don't have to worry about the restaurants shutting down during these weddings. Even as they say "I do," the restaurants will remain open to the public!
OK! GALLERY: AMERICA FERRERA FEELS THE LOVE IN THE DRY LAND
While there have been many celebrity splits right now, there are still some engagements pending that maybe could use a location suggestion.