NEWS
While You Were Sleeping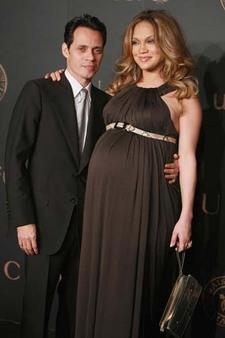 Marc Anthony's first wife, Dayanara Torres, is penning a tell-all about how she got over her nasty divorce from the current Mr. Jennifer Lopez. The former Miss Universe's book, Married to Me: How Committing to Myself Led to Triumph After Divorce, will be out on Penguin Book's new Latin line, says Page Six.
Oh, cruel world! Madonna was made to serve jury duty the day after the Oscars — and was a bit exhausted from it. At one point, a source told Page Six, she "complained that she only got three hours of sleep because of her Oscar party" before lying down on the jury bench. Madonna then admitted that she hated the movie Enchanted and, when the court called juror's names, "(Madonna) got up to stand in the unemployed line and joked, 'I'm gonna tell them I'm an unemployed mom.'"
Article continues below advertisement
Sexy Sienna Miller and her boytoy Notting Hill actor Rhys Ifans got into it midair, according to the Mirror. The pair play-fought and made out all the way from Los Angeles to London, grossing out fellow passengers during the 12-hour flight. At one point Ifans jumped into Miller's single bed and began a session of heavy petting, stopping only to catch a few minutes of the on-air movie, Michael Clayton.