NEWS
While You Were Sleeping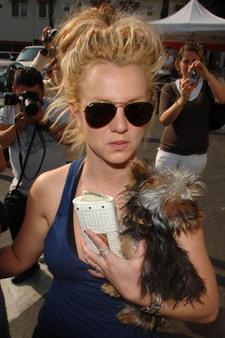 Los Angeles police are considering whether to open up an investigation into allegations that Britney Spears has been drugged. Brit's mother, Lynne Spears, claimed in recent court papers that the pop singer had been drugged by pal Sam Lufti in an effort by Lufti to take control of Spears' life.
The Olsen twins — in print! Continuing their uber-world domination, Mary Kate and Ashley Olsen have signed up to put out a coffee table book about fashion called Influence, due out in the fall. The book promises exclusive shots of the twins in all their homeless chic glory and will feature interviews with many of their famous fashion friends.
Article continues below advertisement
Rolling Stone Keith Richards says "just say 'no'?" That's right! The former junkie warned his younger counterparts to "lay off the dope. That's my advice now to all younger, uh, members who are into this sort of thing. I knoooow the fascination, but it ain't worth it," reports the Mirror. Here's hoping Amy Winehouse gets the memo.