NEWS
While You Were Sleeping...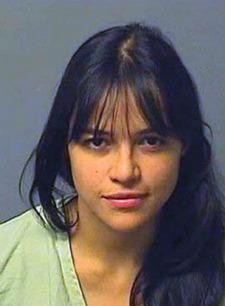 Sweet freedom! Lost star Michelle Rodriguez was released from L.A.'s Lynwood jail early after serving just 17 days of an 180-day sentence stemming from a DUI arrest, reports TMZ.
What does Katie Holmes think about Nicole Kidman's pregnancy? The current Mrs. Cruise said she's happy for the former Mrs. Cruise. "I'm so happy for her," she said at the premiere of her new film Mad Money. "It's wonderful."
Article continues below advertisement
Just call him a Backstreet Girl: Backstreet Boy A.J. McLean went dress shopping with his girlfriend at L.A.'s Betsy Johnson store recently and got jealous she was having so much fun trying on frocks. A source told Page Six, "A.J. started trying on dresses too, and while showing off in a dress with a poofy skirt, he cracked, 'This is going to be on my next album cover.' "
This year's People's Choice Awards wasn't watched by the people. Ratings for the show tanked: the show scored only 6 million viewers, compared with 11.3 million last year.