NEWS
While You Were Sleeping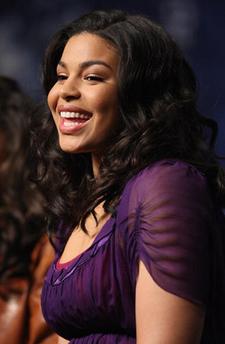 Jordin Sparks is set to perform the national anthem at Sunday's Superbowl game between the New England Patriots and the New York Giants, but don't ask her to remain neutral — the American Idol winner is a Giants fan all the way. Sparks' father Philippi played with the Giants throughout his football career, though he never made it to the Superbowl. "I said, 'Dad, I'm singing at the Super Bowl.' He said, 'At least one of us made it.'"
Article continues below advertisement
Just two weeks after she passed away from respiratory failure, Bob Newhart Show star Suzanne Pleshette received her star on the Hollywood Walk of Fame. In attendance was Newhart co-star Bob Newhart, who said, "The only thing that exceeds her talent and her beauty was her bravery, because she was one of the greatest women."
Amy Winehouse found a new addiction in rehab… to popsicles. The Mirror reports that the rehabbing Winehouse has developed a particular taste for Ribena brand popsicles, and an orderly at the rehab center she's attending in North London has been fetching them for her every day. Winehouse has also been teaching her fellow rehabbers how to play the guitar, with a guitar she brought in with her to stave away the boredom.
Today's Birthdays: Lisa Marie Presley (40), Michael C. Hall (37), Sherman Hemsley (70), Pauly Shore (40), Brian Krause (39)