NEWS
While You Were Sleeping...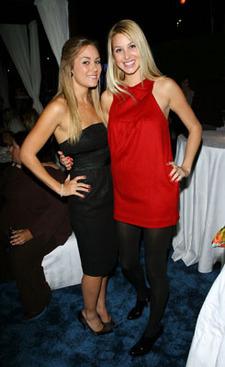 American Idol no more? Season five Idol runner-up Katharine McPhee was dropped from record label RCA yesterday, citing poor record sales. McPhee's album failed to sell even the 500,000 copies needed to go gold.
Look out Tony Romo, your competition on the field might be your competition off, reports Page Six. New York Giants defensive end Michael Strahan said yesterday of Romo's relationshiop with Jessica Simpson, "Heck, if Jessica Simpson wanted to date me, I may give her a shot. I can't blame the guy."
Article continues below advertisement
What will Whitney and Lauren do? Women's Wear Daily reports that Teen Vogue has decided not to renew its partnership with MTV "reality" TV show The Hills for another season. That means fashion editor Whitney Port and professional intern Lauren Conrad may be out of looking like they have jobs.