NEWS
While You Were Sleeping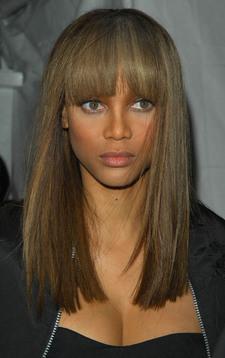 America's Next Top Model might want to rename itself America's Next Top Mess. Reports have come out that the New York loft where the last cycle of model hopefuls lived was destroyed by the girls. The owner found food stains on the loft's drapes, and the floors were ruined, says Page Six. In addition, when the crew was outfitting the place for the show, walls and ceilings were destroyed, causing, says a source, $500,000 in damage. The show offered to settle the damages for $125,000 but the landlord has yet to see any of the money and is reportedly considering filing a lawsuit.
Article continues below advertisement
Is mega-model-mogul Kimora Lee Simmons pregnant with her third child? That's what sources told Page Six over the weekend. The star of Kimora: Life in the Fast Lane star and her boyfriend, actor Djimon Hounsou, are reportedly expecting. Simmons has two chidren — Ming and Aoki — with ex-husband, Phat Farm head Russell Simmons.
Fergie spoke candidly about her crystal meth addiction to lady mag Marie Claire. "I had about 20 different conspiracy theories. I painted the windows in my apartment black so 'they' couldn't see in," said the Black Eyed Pea, who admitted the drug made her so paranoid she thought the FBI was after her. "One day, when I was about 90 pounds, a guy comes up to me... I'm searching in the bushes for clues about whatever they're after me for. I'm in a cowboy hat and red lips. He hands me a muffin. I'm thinking, he's in on it."