NEWS
While You Were Sleeping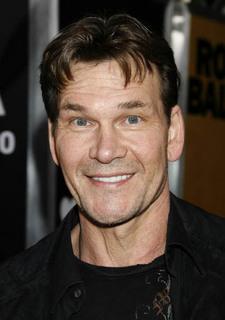 He was diagnosed with pancreatic cancer, but Patrick Swayze's doctors are optimistic about his prognosis. And the Dirty Dancing actor's agent says his A&E pilot, The Beast, is still being considered for possible pick-up by the network. Swayze stars in the show about an unorthodox FBI agent. A&E issued a statement Wednesday stating The Beast was still in contention to become one of the network's new original drama series and wished Swayze a speedy recovery.
Article continues below advertisement
Serial hot lady dater Brandon "Greasy Bear" Davis says he was mugged in Barcelona, and lost $4,000 in cash recently. How or why he was carrying so much dinero is anyone's guess, but that may be why The Bear was allegedly "begging random people at bars to buy him drinks" while in South Beach recently, reports Page Six.
When reality and reality TV collide: Britney Spears former boy toy Adnan Ghalib was spotted recently with a new woman — waitress Amanda Pagel. Ghalib's dalliances with Pagel broke he and Brit-Brit up — and also ruined Pagel's relationship with her boyfriend, Make Me a Supermodel contestant Perry Ullmann. Pagel called Ullman to tell him about Ghalib, and the phone call will air on tonight's episode of the show. "There is a huge story that has blown up about me and it's not true," she tells him. "I can't talk right now... this is over," reports Page Six. Harsh breakup!