NEWS
While You Were Sleeping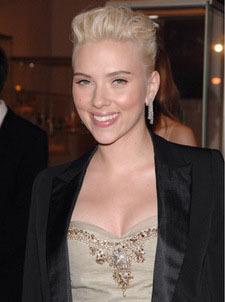 Salma Hayek admitted to Glamour magazine that she was hoping that 6-month-old daughter Valentina Paloma was a boy. "Probably because I was afraid. I think women suffer a bit more than boys, and there is always conflict between mothers and daughters. But now that she's here, I'm so happy she's a girl. And I can't imagine there ever being conflict between us, because I'm in a state of innocence where I love everything she does." Let's hope little Valentina never reads that interview!
Article continues below advertisement
The modeling world has gone to Kate Moss' head! The skinny supermodel has installed two life-size skeletons in the front entrance way of her London home — freaking out friends. "They are the first thing you see when you enter the house — guests actually have to walk around them to get anywhere. There's simply no avoiding them," a source told the Mirror. And, word is, she's ordered another set of skeletons, which will be painted with the faces of her boyfriend Jamie Hince and herself. Creepy!
Scarlett Johansson might be moving in with her boyfriend Ryan Reynolds, but don't tell her mom that! Rush & Molloy report that the smokin' hot actress' mom is less than thrilled with her daughter's decision. She thinks that ScarJo is too young to cohabitate!