NEWS
While You Were Sleeping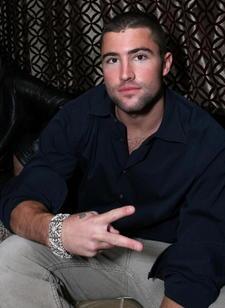 Brody Jenner can change the world with the snap of his fingers! The Hills "star" was in Arizona for the Super Bowl this past weekend, and attended a party at Tao with twelve friends in tow, reports Page Six. Jenner skulked around in a hoodie all night, and when he wanted to leave, he "snapped his figures and said to his crew, "I'm out!" They all followed instructions and promptly ran after him like a pack of trained dogs," said a spy.
Article continues below advertisement
Delta Burke is the latest celeb to check herself into the psych ward. The Designing Women star admitted herself to the hospital for depression, obsessive compulsive disorder and hoarding, reports Rush & Molloy. In 2002 she admitted that she suffered from panic attacks.
Don't expect to see Vincent Gallo in any Dario Argento movies anytime soon. The outspoken star had signed on to do the crime thriller "Giallo" but bailed after his former fiancée Asia Argento was cast in the film, reports Gatecrasher. "After they cast former fiancée Asia Argento, I've been trying to get out of it." Gallo had less-than-kind words for her. "I'd rather not be in a movie with her. I'm not a fan. I was a fan of her father's. I'm retiring."