NEWS
While You Were Sleeping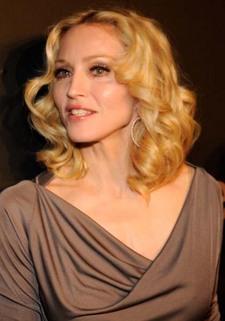 Madonna admitted she was actually "nervous" to perform the other night in front of UN heads and celebs at her Raising Malawi fundraiser. Among those in attendance — Tom Cruise and Katie Holmes, Jennifer Lopez and Marc Anthony, Demi Moore and Ashton Kutcher, Gwyneth Paltrow, Billy and Katie Joel, Gwen Stefani and Gavin Rossdale, Salma Hayek and Sean Combs. An auction hosted by Chris Rock raised more than $5.5 million for the cause.
Article continues below advertisement
John McCain won't be playing John Mellencamp songs at his public events anymore. Mellencamp — an avowed liberal who supported John Edwards for president — sent a letter to McCain's campaign, asking him to stop using his music. "You know, here's a guy running around saying, 'I'm a true conservative,'" said Mellencamp's publicist Bob Merlis. "Well, if you're such a true conservative, why are you playing songs that have a very populist pro-labor message written by a guy who would find no argument if you characterized him as left of center?"
Sometimes even celebs have to stand. Kate Hudson showed up to the NYC Fashion Week after-party for the Temperley London show, and wanted a seat. Her friend ordered that sofas be cleared so she could sit down, but was denied. Hudson was forced to sip standing up, reports Gatecrasher.