NEWS
While You Were Sleeping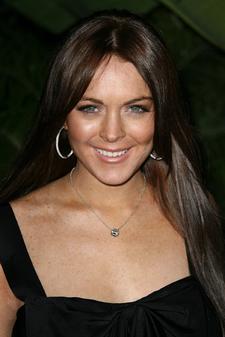 Don't ever put two dueling paparazzi princesses in a room together. Last week Lindsay Lohan went to an event in L.A. to promote Scandinavian products — or so she thought. When she got there, however, she found out that the event was to promote Paris Hilton's new line of accessories. "Why would Lindsay ever walk down a carpet of another celebrity's fashion line when she was never told before the event?" a Lohan friend asked Rush & Molloy. Lohan's rep said the Mean Girls actress has since received an apology from organizers.
Article continues below advertisement
Ashley Alexandra Dupre, a.k.a. Kristen, the high-priced call girl who former New York governor Eliot Spitzer slept with, has a wild past — a Girls Gone Wild past. Dupre visited Miami in 2003 to celebrate her 18th birthday. After fighting with a friend and getting thrown out of her hotel, Dupre found a nearby "Girls Gone Wild" bus, the company said. She signed legal papers and spent a full week on the bus, and filmed seven full-length tapes. What an industrious woman! GGW founder Joe Francis said he personally purchased her ticket home.
Tina Fey took a dig at The Daily Show in Reader's Digest. She told the rag that she prefers it when audiences laugh, rather than clap. "You can prompt applause with a sign. My friend Seth Meyers coined the term 'clapter' which is when you do a political joke and people go, 'Woo-hoo.' It means they sort of approve but didn't really like it that much. You heara lot of that on The Daily Show.