NEWS
While You Were Sleeping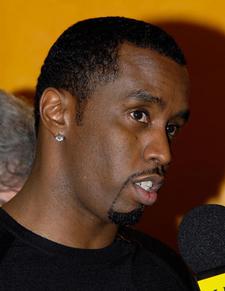 It's a kinder, gentler Diddy this year. Mogul Sean "Diddy" Combs told people to "Vote or Die" during the last election, as a way to motivate voters to get to the polls. This time, he's back with a less harsh message: Go vote. ""If we want to stop the war, if we want to get the economy better, I think that young people need to understand they have to take matters into their own hands," said Combs. "It is really like waking up a sleeping giant." In 2004 Combs launched the nonpartisan group Citizen Change to promote youth voting.
Article continues below advertisement
Relatives of dead actor John Ritter have launched a $67 million lawsuit against two doctors, claiming that the 8 Simple Rules…for Dating My Teenage Daughter star would have survived if two doctors had recognized his heart abnormality. Ritter died after being rushed from the show's set and treated for a heart attack. His family argues that had his pre-existing condition — a tear in the aorta — been caught by doctors, it would have changed the course of treatment and he would have survived.
On Monday a Los Angeles coroner reported that southern rapper Pimp C's death was ruled accidental. The influential rapper died on Dec. 4 at the Mondrian Hotel in L.A. after an accidental overdose of codeine and promethazine, according to the report. The coroner said that C's sleep apnea, combined with the drugs caused his death. Pimp C rose o fame as one half of the hip-hop group UGK.
Today's Birthdays: Laura Linney (44), Jennifer Jason Leigh (46), Barbara Hershey (60), Jeremy Sumpter (19).