NEWS
While You Were Sleeping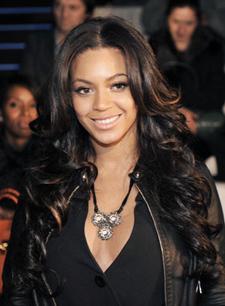 If, in fact, the Febr. 10 broadcast of the Grammys does go on as promised, expect big things from Beyonce. Ms. B. is set to perform, says Gatecrasher, with legendary icon Tina Turner.
Cage a pain? According to Kathleen Turner's new biography, he was. Turner starred with Nicolas Cage in the '80s classic Peggy Sue Got Married, which was directed by Cage's uncle, Francis Ford Coppola, and said Cage was "difficut." "Everything Francis wanted him to do, he went against to show that he wasn't under his uncle's wing. Which was ridiculous. Oh, that stupid voice of his and the fake teeth! Honestly, I cringe to think about it. He caused so many problems," said Turner. Cage fired back that, "The credibility of Turner's biography and memory are at stake," reports Page Six.
Article continues below advertisement
Lenny Kravitz, whose music we're sure has underscored more than a few lustful trysts, says that he's been celibate for three years. He told Maxim magazine, "It's just a promise I made until I get married. Where I'm at in life, the women have got to come with something else, not just the body, but the mind and spirit. It usually trips them out, but that's the way it's going to be. I'm looking at the big picture." Kravitz' dating roster includes Penelope Cruz, Nicole Kidman and Kylie Minogue.