NEWS
While You Were Sleeping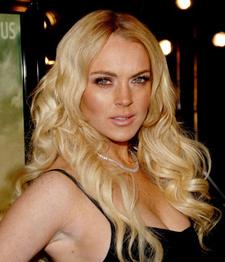 A meeting of the minds: Rapper 50 Cent is supposed to interview socialite Paris Hilton for the Myspace Celebrity artist-on-artist series this weekend at the Myspace Cafe at the Sundance Film Festival.
She'll see dead people! As punishment for her misdemeanor drunken driving conviction, Lindsay Lohan has been sentenced to work in a morgue. The I Know Who Killed Me star will spend two four-hour days working in the morgue, and an additional two days working in a hospital emergency room. The judge ordered this service in order to show Lohan the real-life consequences of drunk driving.
Article continues below advertisement
Coldplay singer Chris Martin protects his woman! When wife Gwyneth Paltrow was taken to Cedars Sinai earlier this week Martin attacked the paparazzi who were following them. Says Page Six, "He just started chasing after one of them. He caught up to him, grabbed him and knocked the photographer to the ground." Martin took the man's camera, but gave it back after a minute.