NEWS
Who Is Selena Gomez's Next Co-Star? Ethan Hawke!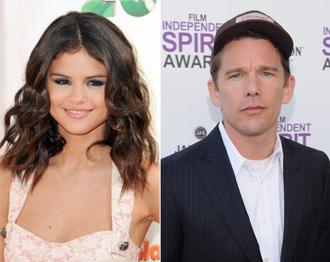 In between Easter dates with boyfriend Justin Bieber this weekend, Selena Gomez announced that her next project is a new film with veteran actor Ethan Hawke!
The singer and actress posted a YouTube video where she answered fans' questions, including what her next projects are.
She said, "This year has definitely been more about acting and film. I did Spring Breakers, and then I'm doing another movie called The Getaway with Ethan Hawke which is really, really exciting, and I go to Bulgaria.
Article continues below advertisement
We can't wait for all of Selena's upcoming projects!