NEWS
Who Is Steve Coogan?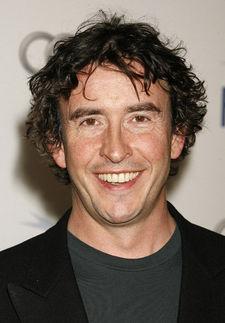 Already a well-established name in Britain for his work as an actor, with the tragic attempted suicide of , is now more famously known as allegedly being the bad influence in Owen's life.
Steve, who most recently starred in Hot Fuzz and Marie Antoinette, and Owen became fast friends when the two shared the screen in the big-screen flop Around the World in 80 Days. The pair had better luck at the box office last year with the huge hit Night at the Museum.
Article continues below advertisement
This isn't the first time Steve's been caught up in a stateside scandal. also briefly dated the actor and is now blaming him for Owen's downward spiral. The Hole singer, who has cleaned up her life since, alleges that Steve offered her drugs when she first left rehab. Though it is easy to point the finger in such a real situation, Steve told Extra that these claims are untrue. "These accusations are unfounded, unhelpful and hurtful to all concerned," Steve says. "We are taking legal advice." The main focus here should be that Owen get the help he needs to come back 110 percent.