NEWS
Who's the Hot Guy in Taylor Swift's "Back to December" Video?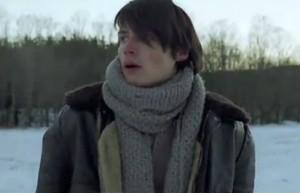 Article continues below advertisement
Guntars is 6'1'', he wears a size 10.5 shoe and he's worked for Prada, Louis Vuitton, Missioni and Miu Miu, to name a few.
"Some while ago I was quite good at running through the forest with a map and finding checkpoints," he said of his hobbies in a 2007 interview. "I love snowboarding in winter, relaxing in summer, photography too and drinking beer. I love practicing my DJing at the moment, I'm just an amateur."