NEWS
Why Kate Upton Is Proud of Her Curvier Figure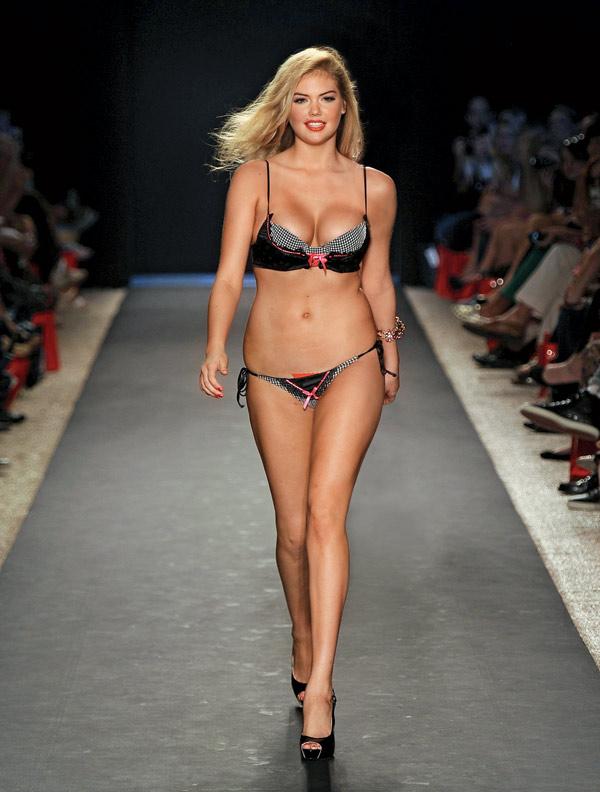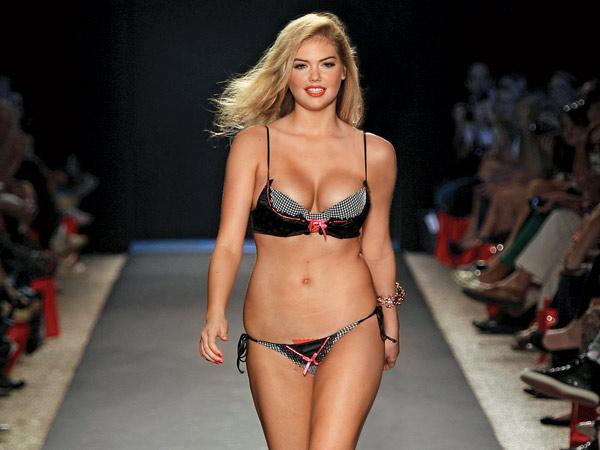 While most models struggle to keep up with the stick-thin standards of the industry, Kate Upton, 22, appears to be following a different mantra: Bigger is better—or at least happier! The two-time Sports Illustrated swimsuit edition cover girl was photographed vacationing in Mexico on July 14 with boyfriend Justin Verlander, 31, flaunting a noticeably fuller figure than her fans are used to.
PHOTOS: The Hottest Instagram Pics From the Victoria's Secret Angels
Article continues below advertisement
"That is no model body—she looks larger than a plus-size model!" one commenter sniped as the photos surfaced online. "She's looking roly-poly these days," another cruelly chimed in. But, according to an insider, Kate couldn't care less about the negativity and fully embraces her larger frame. "Kate takes her modeling career seriously, but she feels beautiful with a little extra weight on," says the source. "She also loves food and doesn't beat herself up over having a slice of pizza every now and then."
PHOTOS: See the Crazy-Sexy Pic Nicki Minaj Used to Announce Her Album Delay!
The busty model, who has always stood out for her curves, has been outspoken about positive body image and prides herself on being a role model for women. "I love my boobs, and I'm proud of my size," Kate said in April. "That's an important message to young girls: Love who you are and be proud of who you are." Sounds like Kate is happily following her own advice—take that, haters!
Tweet your thoughts @OKMagazine and leave a comment below.