NEWS
Why Russell Armstrong Didn't Have to Die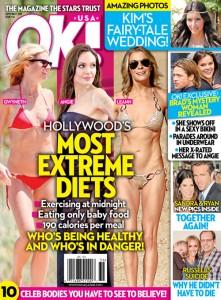 Russell Armstrong's suicide shocked everyone and left those closest to him wondering why his death happened. In this week's issue, OK! investigates what might have lead to this tragedy in the latest issue and what role The Real Housewives of Beverly Hills may have played in his decision.
In the weeks leading up to his death, Russell had been the center of a rumor mill including allegations that he abused his wife Taylor, a claim that the couple were being sued for $1.5 million as well as a report that a book was about to be unveiled detailing Russell's bisexuality and his S&M exploits (his lawyer, Ron Richards, calls it a "posthumous smear campaign").
Article continues below advertisement
Add to this the fact that Russell was tormented about how he'd be portrayed in the new episodes of Real Housewives (set to premiere Sept. 5) and that the couple had announced their impending divorce this past month and the father of three was under a lot of stress.
Stressed or not, Russell's friends and family insist that he was a very different man than the one portrayed on TV. Rather than the cold husband who made Taylor cry, those closest to him are mourning a warm and sensitive man who loved his kids.
It was this side he showed OK! shortly before his death when he refused to fight any of the allegations, saying, "I don't want to disparage Taylor in the eyes of our children."
His sister, Laurie Kelsoe, is quite angry about what happened. "My brother was a generous soul who helped anyone he could. He was the last person on the planet Earth I felt would ever commit suicide," Laurie exclusively tells OK!.