NEWS
Why Won't Minka Kelly Talk About John Mayer?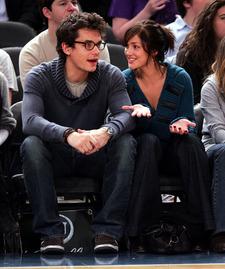 Despite being photographed all around the world with smarty-pants singer John Mayer, it appears that actress Minka Kelly just will not own up to being John's lady du jour.
The latest "no comment" on the romance came Monday afternoon at the Salute Our Troops benefit in NYC, where the 27-year-old Friday Night Lights actress refused to talk to reporters about anything other than her NBC show, which she reveals will shut down in a few weeks because of the current Writers' Guild strike.
Article continues below advertisement
And yet, the previous evening, Minka and John were together courtside at Madison Square Garden to watch the New York Knicks go up against the Miami Heat. Perhaps Minka just lives by the old "a picture is worth 1,000 words" motto.
By Jocelyn Vena