NEWS
WILDFIRE RETURNS TONIGHT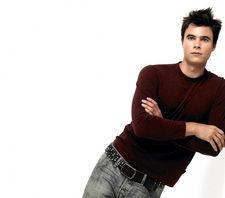 On Wildfire, which returns tonight, Junior and Kris are really giving the saying "the course of love never does run smoothly" a workout. Kris moved on to Junior's (former?) best friend Matt, and he found a new girlfriend. So can this once crazy-in-love couple find their way back to one another?
"Kris and Junior are in this weird spot where they are in love with each other but there are complications. There's all this weird baggage between them, but in his heart, he still wants her," says Ryan Sypek who plays Junior. "And he hopes she's still in love with him. I think that's always what he's always going to be striving for."
Article continues below advertisement
Come on, Ryan, tell us what we really want to know! Is Junior the person in the car that Kris was talking to at the end of last season?
Of course, Ryan's not saying, so we'll just have to watch.
Wildfire, season four, premieres Monday, Jan. 21 at 9 p.m. on ABC Family.