NEWS
Will Bobby Brown Write Tell-All Book in Wake of Whitney Houston's Death?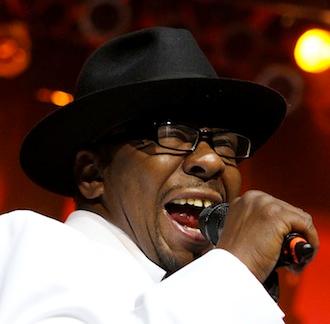 Looks like Bobby Brown may cash in on Whitney Houston's death! Turns out the New Edition member planned to release a tell-all book about his life with his ex-wife in 2008 but it was never published.
OK! NEWS: WHITNEY HOUSTON BURIED NEXT TO HER FATHER AT FAIRVIEW CEMETERYA publishing insider told The Huffington Post, "Back in 2008, the interest in a book on Whitney Houston wasn't that great. Whitney had fallen off the radar back then. But now, following her tragic death, the market has changed. Now is the time for a book that details an honest look into the life of Whitney."The only glitch? Bobby signed a confidentiality agreement after divorcing Whitney but it sounds like he may be a man on a mission to get the book released while his late ex-wife's name is on everyone's mind.OK! NEWS: BOBBY BROWN DISSES FANS THE MORNING AFTER NEW EDITION CONCERTA friend of Whitney's pointed out to The Huffington Post, "This is a man who left his ex-wife's funeral because he didn't like his seats and went to a paying gig that night. He didn't get on stage that night because he needed to sing his greatest hits or because Whitney would have wanted him to entertain his fans, he did it to get a paycheck — the same reason he now wants to write a tell-all book."What do you think? Should Bobby write the book and strike while the iron is hot to cash in? Or is it simply downright cheesy and money hungry? Weigh in below!
Article continues below advertisement