NEWS
Will Chelsea Clinton Continue With Her NBC Gig?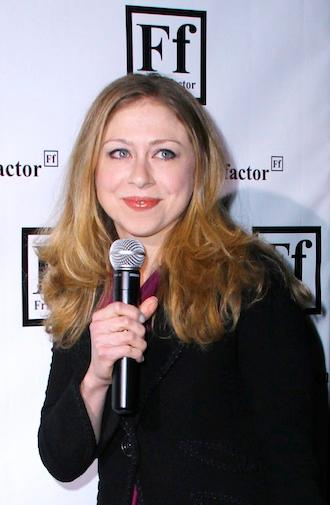 Will she or won't she renew, that is the question. Chelsea Clinton's stint with NBC is coming to an end soon, and sources are unclear as to whether or not the former first daughter will sign on the dotted line again.
OK! NEWS: CHELSEA CLINTON'S DEBUTS AS NBC REPORTER — "WANTED TO DO MORE WITH MY LIFE" Chelsea's contract was initially for 90 days and although she has two more stories to deliver, some sources told the New York Post she was "set up for a fall" when NBC announced her deal to become a full-time special correspondent. Originally, the NBC News president told The New York Times he hoped "it's the beginning of a nice, long-term relationship" but he didn't specifically say it was for 90 days. Unfortunately for Chelsea, her debut on December 12 didn't bode well right away. The Washington Post wrote, "Either we're spoiled by TV's unlimited population of giant personalities or this woman is one of the most boring people of her era." OK! NEWS: CHELSEA CLINTON JOINS NBC NEWS An NBC news rep hinted to the newspaper this is just the beginning. "You will see more pieces from Chelsea. She has been warmly welcomed into this news division, and we can't be more pleased with her work. We hope she will be with us for a long time. There was no over-hyping of her role." If you tuned into NBC and watched her debut, what did you think? Would you watch her report again?
Article continues below advertisement