NEWS
Will Ferrell Joins Man Vs. Wild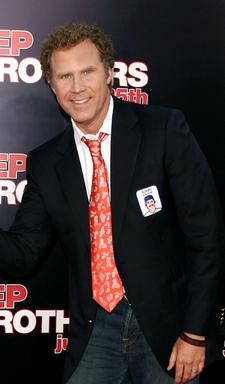 Will Ferrell might be a comedian, but that doesn't mean he's not serious when it comes to researching and committing to his roles. The funnyman is set to join Bear Grylls, star of the Discovery Channel's Man vs. Wild, on an extreme survival adventure, just as his movie Land of the Lost debuts on June 5.
Bear and Will will venture out in the Swedish hinterland, the ice-bound mountain and glacier ranges in the country's far northern country. Can Will beat the wild and still crack jokes while shivering in the snow, rappelling down frozen waterfalls and dining on reindeer eyeballs?
Article continues below advertisement
Of course. "To be able to participate in an episode of Man vs. Wild was a thrill of a lifetime, even though I did get urine-drunk, which is sad," Will says.
His guide, capable outdoorsman Bear, definitely thinks Will had what it took to survive.
"Will did an amazing job in sub-zero very unforgiving conditions," says Bear. "He trusted me when it mattered and we survived… And he has definitely had an adventure! He should be very proud of how he performed."