NEWS
Will 'The Hunger Games' Beat 'Twilight' in the Box Office?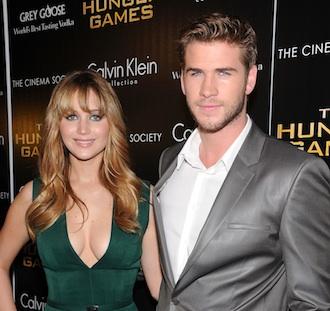 Article continues below advertisement
If the numbers hold to be true, this means the movie will have the highest-grossing three-day weekend ever for a nonsequel, surpassing Alice in Wonderland which earned $116.1 million during its opening weekend two years ago.
OK! NEWS: THE HUNGER GAMES ALREADY BREAKING RECORDS WITH TICKET PRE-SALES
That said, it's probably unlikely Jennifer Lawrence's new movie will have the biggest opening weekend ever. That would mean it takes down the eighth Harry Potter film which raked in $169.2 million!
The Hunger Games will likely bring in bigger bucks than Twilight. Here's why: The Hunger Games hits home with all demographics, including 25-year-old guys and younger whereas Twilight appeals very strongly to young women.
So, have you seen The Hunger Games? What'd you think? Sound off below!