NEWS
Will Smith is a Perfect 10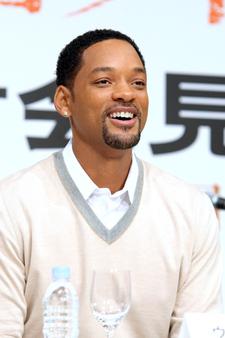 Forbes Magazine has just released the results of a survey rating Hollywood's most bankable stars and Will Smith topped the list, scoring a perfect 10.
John Burman, special projects director for Forbes Media, said Smith can star in any movie genre. "He can move from doing the pop film to an Ali to a Seven Pounds to The Pursuit of Happyness, so he's able to play in all worlds and I think people just like watching him on screen," Burman said.
Article continues below advertisement
Other A-listers who scored big are Johnny Depp, Leonardo DiCaprio and supercouple Angelina Jolie and Brad Pitt, who were all tied with a score of 9.89.
For its first-ever Star Currency list, which measured the financial clout of Hollywood stars to get movie projects going, Forbes surveyed more than 150 entertainment industry professionals including producers and directors
The stars were ranked on ability to attract financing for a project, box office success, appeal to different audience demographics and other factors.