NEWS
William Balfour Arrested for Hudson Murders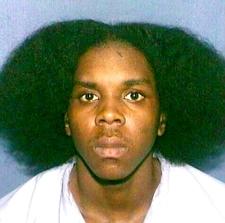 More than a month after Oscar Winning actress Jennifer Hudson's mother, brother and 7-year-old cousin were discovered brutally shot to death, Police finally have a suspect in custody.
Chicago police have arrested 27-year-old William Balfour for the Oct. 24 murders of Darnell Donerson, Jason Hudson and Julian King. Balfour had been in custody for a parole violation and was transferred to Chicago police custody after officers served a warrant for his arrest on Monday.
Article continues below advertisement
At a closed hearing last month investigators presented evidence that Balfour had a gun matching the weapon used in the slayings. He is the estranged husband of Jennifer Hudson's sister, Julia.
He now awaits charges by the Cook County State Attorney's Office.