NEWS
WIN IT! 'Burlesque' Hairstyle-Inspired NYC Giveaway!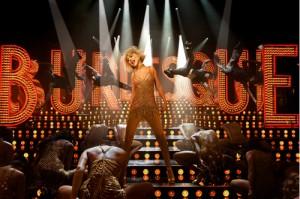 The upcoming film Burlesque starring Christina Aguilera and Cher is all about singing, dancing, sexy costumes and even sexier hair! The highly-anticipated musical movie hits the box office next month and to spread the excitement OK! has complied a gallery of the most sexy burlesque hairstyles, from some of Tinseltown's hottest leading ladies. And in honor of the flick, Buzz Media is teaming up with Sebastian Professionals hair company and to help you win a trip to NYC!
Article continues below advertisement
You and a friend could be whisked away to the Big Apple to hit the town and have some serious pampering courtesy the fabulous haircare team at Sebastian Professionals. The winner and their guest will receive airfare to NYC, two nights in a hotel, a night out including dinner and a show and fabulous Burlesque inspired updos all done at a swanky Sebastian salon.
Contestants must comment on the most "risqué" hairstyle in history and why. The winner will be choose to fly to NYC for an evening of glitz and glamour!
Burlesque hits theaters Nov. 24 and for more details on the fabulous contest, click HERE!