NEWS
Winona Ryder Hospitalized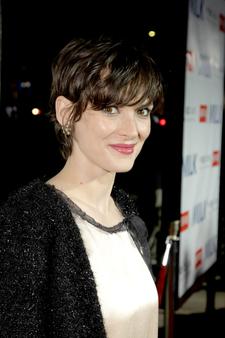 A rep for Winona Ryder has confirmed that the actress made a quick visit to a London hospital earlier Wednesday after becoming ill on a flight to Heathrow Airport.
''She's fine now,'' explains Mara Buxbaum, a spokesperson for the Heathers star. "She did fall ill on a flight and as a precautionary measure, was taken to a hospital. She was there maybe an hour and was released. The bottom line is she is in good health."
Article continues below advertisement
According to the folks at British Airways, Ryder's flight from L.A. to Heathrow was given priority landing at the London airport because a female passenger required medical attention.
"Our cabin crew looked after the female passenger as much as they could onboard and our passenger services staff also accompanied her to the local hospital,'' reads a statement from the airline. "We wish her well."