NEWS
Winona Ryder: No Gem Thief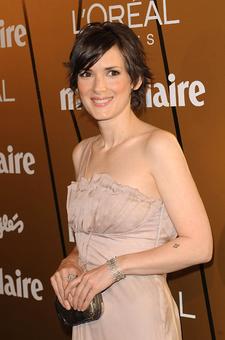 Friends of Winona Ryder are slamming reports that the '90s actress is under investigation for $125,000 of missing jewels.
The Reality Bites star, who was hospitalized in London after falling ill on a transatlantic flight on Nov. 19, borrowed a diamond Bulgari bracelet and ring to wear to a Marie Claire event in Madrid, Spain, on Nov. 20.
According to European newspaper reports, a police investigation was launched after the 37-year-old checked out of her hotel leaving no trace of the loaned trinkets.
Article continues below advertisement
However, a source close to the beleaguered star, who was arrested for shoplifting from an L.A. store in 2001, tells OK! the gems went missing after Winona left.
"The Marie Claire folks said, 'Leave everything in the hotel room, and we'll collect it,' " the source says. "Everything but the jewelry was there when Marie Claire went to get the belongings. It's an issue between the magazine and the hotel. Winona's not involved."