NEWS
Winona Ryder Recalls Weird Mel Gibson Memory: "No One Believed Me!"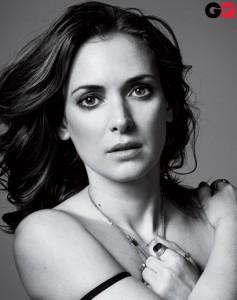 It's hard to believe, but Winona Ryder turned 39 this year! As an actress who's been around in Hollywood for awhile, Winona has seen some crazy things including Mel Gibson "drunk."
OK! GALLERY: BLACK SWAN CAST FLIES THROUGH OPENING NIGHT
The Black Swan star opens up in lengthy interview with GQ about some of her Hollywood memories and her concerns about aging and her career.
One memory that particularly comes to Winona's mind is bumping into Mel at a party.
Article continues below advertisement
"I remember, like, 15 years ago, I was at one of those big Hollywood parties. And he was really drunk. I was with my friend, who's gay. He made a really horrible gay joke," Winona recalled. "And somehow it came up that I was Jewish. He said something about 'oven dodgers,' but I didn't get it. I'd never heard that before. It was just this weird, weird moment. I was like, 'He's anti-Semitic and he's homophobic.' No one believed me!"
We bet she has some believers now!
OK! GALLERY: NATALIE PORTMAN & MILA KUNIS BRING BLACK SWAN TO THE BIG APPLE
In Black Swan, Winona has a small but important role of playing the older ballerina who is replaced by Natalie Portman's character.
"I thought it was a cool parallel," Winona explained. "Being replaced by the young thing. I know that definitely happens in Hollywood. It's harder to find good roles, and suddenly there's new girls. I'm at that age I've been warned my whole life about."
And while she worries about her career, Winona is also worried about possibly having kids soon.
"If I wanted to have a family now, would I be able to come back to work in a couple of years?"
GQ's new issue is on stands everywhere Dec. 21!