NEWS
Winter's Best New Boots For Less With ShoeDazzle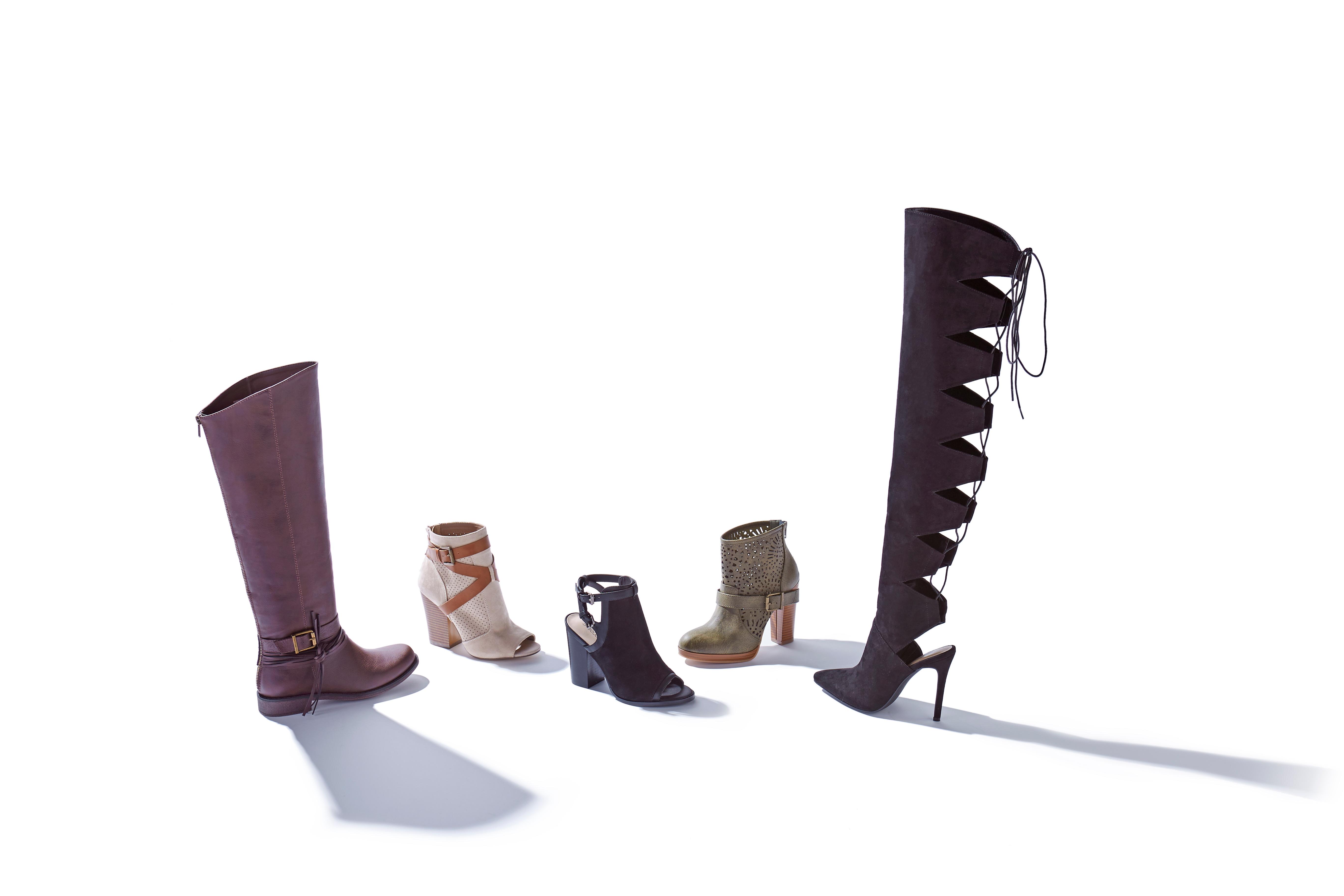 As entertainment-world editors, we spend all day looking at pictures of our favorite celebrities in designer footwear, and damn if we aren't jealous.
But we recently discovered we don't have to be, thanks to an insanely affordable fashion-subscription site that has become our new obsession: ShoeDazzle. We were skeptical at first. How can they deliver every trend we see on stars' tootsies — from sexy stiletto sandals to feminine ballet flats, and quirky menswear-inspired oxfords — for $40 a month instead of sky-high designer prices? There had to be a catch, and there was only one way to find out what it was: Test the product, and we found that ShoeDazzle really makes shoes the centerpiece of your look.
Article continues below advertisement
ShoeDazzle has created a new way to spoil women who love fashion and lust after shoes, because they recognize that style is a way of life, deeply personal, and should always be fun. Today, millions of women get their personalized fashion fix from them, with access to top trends, style inspiration, and world-class service.
Even better? They never send a product that a member did not choose personally, and unlike many other subscription brands, they offer the option of "skipping the month" as many times as you'd like with the option of still shopping their prices (which are 30% lower than traditional retail) at your leisure. And if a member ever forgets to skip the month, they are charged the $39.95 member credit, but don't worry! It can be applied to any future purchase as opposed to being charged for a membership with no product in return.
So we had three editors try out ShoeDazzle's latest winter looks which they thought could go from day to night (we're in NYC, people — not a ton of room in our closets) and wore them over the course of a week. The verdict: The boots are keepers, ShoeDazzle is for real. Here, our three favorite styles. Oh, and one added bonus that will really widen your eyes -- All new VIP members are able to get their first style for as low as $10 (shoes, apparel, handbags, jewelry, anything)! So feed your shoe obsession today.
Article continues below advertisement
Shelly, 32
Karol bootie
ShoeDazzle
I'm not an ankle boot fan usually — I think they make my legs looks short — and typically I can't handle wearing heels to the office. But I ordered these anyway because they just looked so adorable and, more importantly, versatile. One two separate days I wore them to work and around town on a date after, and they never made my feet hurt. (Yes, that's two dates with the same guy; no, he didn't notice I was wearing the same shoes both times because men.) They offer just the right amount of height to transition from business to pleasure.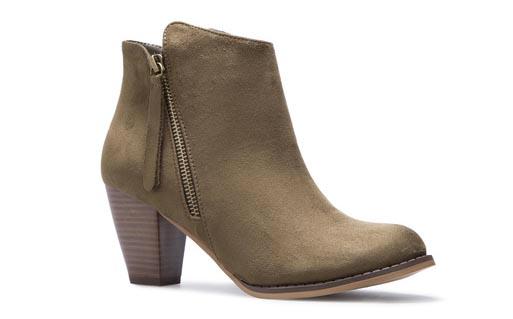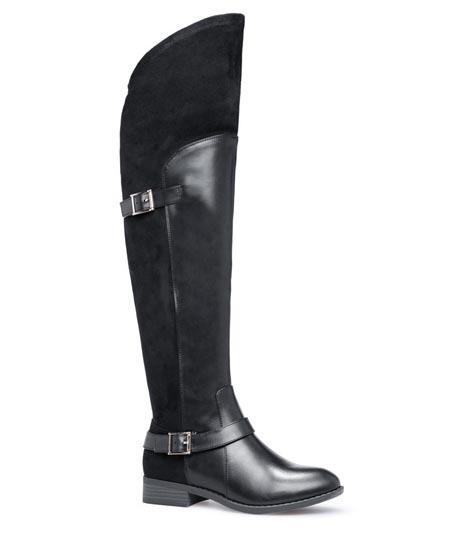 New to ShoeDazzle? Take our style quiz to gain access to exclusive styles & personalized picks.
At only 5 feet tall, I've never thought I could pull off over-the-knee boots, but I love the riding-inspired look so much I decided to give it a shot. To my surprise, these somehow made my legs look longer! They were also super-comfortable — even when I had thick wool socks on, they didn't feel too tight — and seem really well-constructed. Over repeat wearings (including hours spent sitting at my desk), the top section didn't crease or bag, so they maintained the over-the-knee look, never slumping down my leg. And I love the contrast of the suede on top against the leather upper — it adds a more luxe element that helped the shoe stand up to the fun silk top I changed into for a night out after work.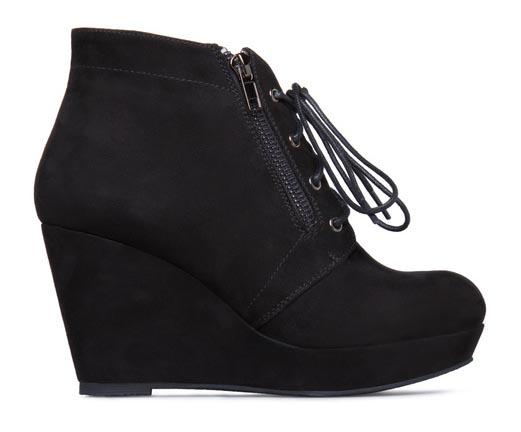 New to ShoeDazzle? Take our style quiz to gain access to exclusive styles & personalized picks.
This platform bootie (have I mentioned I'm only 5 feet tall?) was shockingly comfy and easy to walk in, even over a full day of tourist activities with my visiting family. I wore them with dark skinny jeans, a sweater and a leather jacket for that outing, and then sported them with tights, an (office-appropriate) mini and a blouse a few days later. The tan shade is a great neutral color without being dull, and the zipper detail really makes them stand out.