NEWS
Woman Rushed to Hospital from Tiger Woods' House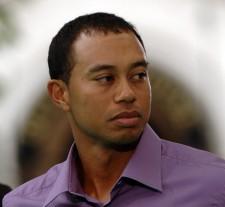 UPDATE 10:48 a.m.: TMZ now reports, via WOFL TV in Orlando that the woman, thought to be Elin Nordegren's mother, has been released from the hospital.
UPDATE: It is now being reported that the woman taken to the hospital may have been Elin Nordegren's mother, who arrived in Orlando yesterday. A black Cadillac Escalade with Elin inside was seen leaving Health Central Hospital after the ambulance arrived there this morning, a local Orlando news station reports. The license tag on the vehicle had a similar registration to that of the vehicle involved in the crash.
Article continues below advertisement
Another drama has hit Tiger Woods and his family. According to RadarOnline.com, a woman was rushed from the embattled golfer's Florida mansion to hospital early this morning.
The Web site says the woman — described as being in her 50s, with gray hair, was rushed to Health Central Hospital in Ocoee, Florida after being removed from a stretcher from Tiger Woods' Isleworth mansion at 2:36 am.
Authorities have not released the name of the woman. Meanwhile, a woman who resembled Tiger's wife Elin Nordegren, was seen at the hospital driving a black Cadillac Escalade, RadarOnline.com also reports.
Health Central is the same hospital Woods was taken to following his November 27 accident triggered by revelations of his affair with NYC party queen Rachel Uchitel.
Since then, up to ten women have come forward claiming they had affairs with the golf champ.