NEWS
Woman Sues Elisabeth Hasselbeck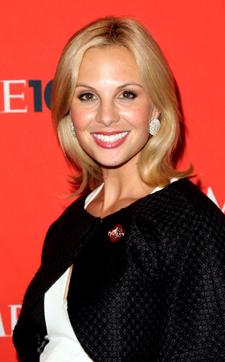 Liberals aren't the only ones unhappy with The View co-host Elisabeth Hasselbeck these days: Susan Hassett, a self-published author of Livng With Celiac Disease, claims Elisabeth stole her book idea and infringed on her coyprights, reports the Boston Herald.
Elisabeth has also published a book on celiac disease, The G-Free Diet: A Gluten-Free Survival Guide, last month.
Hassett claims in her lawsuit that she sent a copy of her book, a homemade cooking video, a personal note, a newspaper article and a business card to Elisabeth, who recently discovered she suffers from celiac disease, an autoimmune disorder linked to gluten proteins found in wheat, barley and rye.
Article continues below advertisement
A publicist for ABC and for Hachette Book Group, publisher of Elisabeth's book, couldn't be reached for comment by the Boston Herald.