NEWS
Working it out in LA...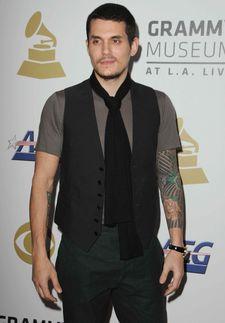 This morning I woke up to find someone stole the Sunday paper from my porch – not cool. This on top of the fact that today was moving day. Well, not for me directly, but my sister is moving out of the apartment in NYC that was once mine and it won't be there when I go back anymore, so a bit of separation anxiety. But, for those who haven't noticed (my blogs have become a love affair with LA much like Carrie Bradshaw's were with NYC), I'm quite happy here committing to life on the Left Coast.
Article continues below advertisement
Today my frustration momentarily increased when I saw that frequent Tweeter John Mayer tweeted yesterday about going to the Santa Monica stairs (one of the things I'm learning to love in LA). As I was headed to the Santa Monica stairs today I was slightly nervous that increasing the challenge already presented by doing the stairs, John's tweets would result in stargazers slow-poking down the stairs in front of me (not that I'm so fast) and/or that his endorsement would lead to increased traffic – and people chasing up my heels in back of me, leading to my ultimate collapse.
Thankfully, my fears were in vein and it was a lovely Sunday doing laps up and down the Santa Monica stairs as A. Jones and I continue our effort to get in shape for summer. This goal began April 08 – and I believe we're still where we were when we started :/ Cheers to room for improvement.
Yesterday we brought Susie Castillo and our trainer Joshua Love along with us to hike Temescal in the Pacific Palisades. Both were doing the moderate three-mile walk/climb/run hike for the first time. Is it wrong that I took odd satisfaction when Susie, (a former Miss USA with a perfect figure), and Josh, (well, he's a trainer and has the body of one), weren't able to breeze through it quite as easily as I would have thought? Josh said he sticks to strength training more than cardio. We should all be so lucky…But, fun was had by all ;) xo