NEWS
Fill Your Cup in Honor of the World Cup With These Cocktails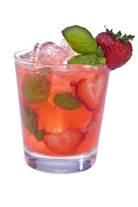 The World Cup involves the two things I actually do love about sports—soccer hotties and major celebrations. Yes, at the risk of sounding like a total girl, sports is simply not my thing. But what I can get behind are the delicious cocktails Fontainebleau Miami Beach is whipping up during a bevvy of activities they'll be hosting in honor of the World Cup (including viewing pool parties—why don't I live in Miami, again?).
Article continues below advertisement
If you can't make it to Brazil for the actual games or South Florida for the glitz and glam at Fontainebleau, here are the recipes for the luxury hotel's fabulous cocktails so at the very least we can party at home (and make no mistake, we will be partying).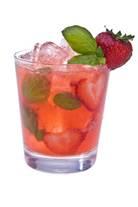 Strawberry Basil Caipirinha
Ingredients
2 oz. Leblon Cachaça
2 tsp. superfine sugar or 1 oz. simple syrup
3 strawberries
3 basil leaves, torn
1/4 lime
Method
Muddle the lime, strawberries, basil, and sugar in a shaker. Fill the shaker with ice and add Leblon Cachaça. Shake well and serve in a rocks glass. Garnish with a strawberry and a basil leaf.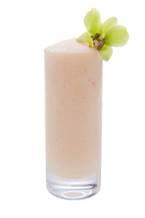 Coconut Batida
Ingredients
2 oz. Leblon Cachaça
2 oz. coconut cream
2 oz. condensed milk
1/2 oz. simple syrup
1 cup cracked ice
toasted coconut, for garnish
Method
Combine all of the ingredients in a blender and blend until smooth. Garnish with toasted coconut.
How will you celebrate the World Cup? Tell us in the comments or tweet @OKMagazine.