NEWS
It's True—Khloe Kardashian Has Filed For Divorce From Lamar Odom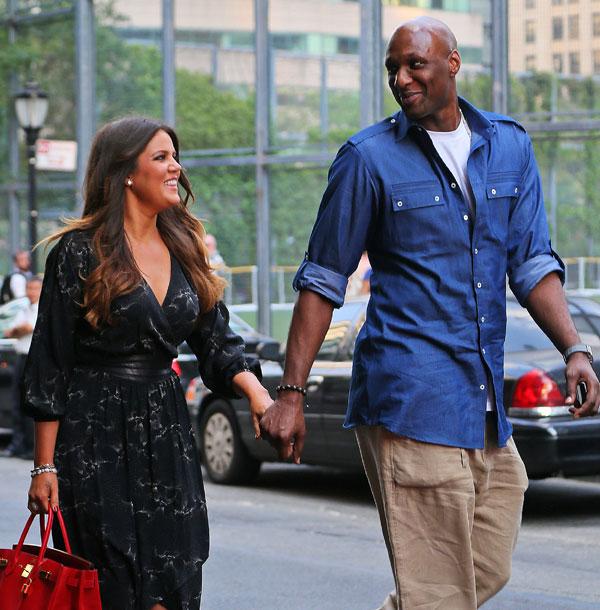 For whoever doesn't believe that bad things happen on Friday the 13th, here is the most unlucky news you'll read all day/week/month—Khloe Kardashian has filed divorce papers from Lamar Odom.
OK! News: Vote For The Best Kardashian Moment of the Year
It seemed that things were recently going better for Khloe and Lamar, who were reportedly in couples therapy and working things out, but earlier this week, Khloe was spotted out and about without her engagement ring. And of course, let's not forget the end of the season of Keeping Up With The Kardashians, where Khloe alluded to marriage troubles on more than one occasion, saying how she needed to support Lamar with what he was going through. What he was going through, of course, was alleged issues with drugs.
Article continues below advertisement
Photos: The Kardashians' Christmas Cards Through The Years
But now, according to TMZ and various other sources, Khloe is citing "irreconcilable differences" on divorce papers with Lamar, whom she married after just a 9 day engagement in 2009. The couple has a prenup so the divorce won't be messy that way, and Khloe plans to drop "Odom" from her name as immediately as possible.
Stay tuned for more Khloe and Lamar scoop as things progress, and we wish the best for both families.