NEWS
The Year in Box-Office Hits and Misses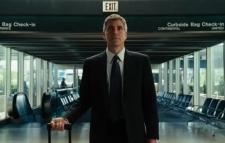 With last week's Golden Globes nominations kick-starting the annual winter movie awards season, OK!'s 2009 Year in Review takes this look back at the supposed-to-be-blockbusters that went bust, the dark horses that surprised everyone.
THE LETDOWNS:
• Michael Jackson This Is It: No one wanted to say a bad word about the box office results of this film culled together from rehearsal footage and archived performances of the late King of Pop, but it seems that the film didn't "thrill" as much as it was expected to. The film pulled in $21.3 million opening weekend, which was enough to be tops at the box office. But considering that MJ's death was easily the entertainment news story of the year — and that the film saw drastic declines in the weeks to follow — it was a huge disappointment.
Article continues below advertisement
• Where the Wild Things Are: Parents weren't too happy about this big screen adaptation of the classic Maurice Sendak kids book, and it showed in the box office. The production budget for the film was reportedly over $100 million and yet the domestic take for the flick was only $76 million over the 10 weeks of its theatrical run.
• Amelia: Despite its marquee name pedigree, this biopic was as ill-fated as its subject — legendary female aviator Amelia Earhart. The film only pulled in $3.9 million its opening weekend and was beat out handily by the $21 million earned by the fall's surprise hit Paranormal Activity. It had been promoted as an award-worthy epic with two-time Oscar-winner Hilary Swank flying the plane, but without a vampire in the script, moviegoers just weren't biting.
• Terminator Salvation: This Christian Bale-starring sci-fi flick was intended to breathe life back into a once-thriving film franchise, but the only thing anyone cared about was the caught-on-tape hissy fit Bale threw when he got ticked off at the movie's cinematographer. And while its $125 million gross would normally make this a success story, that number is far below the $200 million the studio spent making it.
Article continues below advertisement
• Watchmen: After two decades of studio turmoil, one the most successful graphic novels ever published was expected to make a superhero-sized splash on the big screen. Alas, after the fanboys got their fill on opening weekend, helping the film to a $56 million debut, the returns dropped faster than Superman with a kryptonite weight around his neck. Ultimately, when factoring in the international receipts, the movie made back its $130 million production cost, but left no mark in movie history.
• GI Joe: The Rise of Cobra: The reviews were bad (okay; they were horrible) but the box office results weren't that bad — at least at first. The film made $55 million opening weekend and earned the title of the fourth highest grossing August opening, but like many other films on this part of the list, it couldn't manage to hold onto the top spot for more than a week, with ticket sales dropping 60% in just a few days.
Article continues below advertisement
• Bruno: In spite of a global pre-hype campaign that saw star Sacha Baron Cohen parading around in outrageously skimpy outfits on three continents, his follow-up to cringe-worthy smash his Borat was a mammoth disappointment. While Bruno's $30 million opening was enough for the #1 spot, it experienced one of the biggest Friday-to-Saturday drops ever and its domestic total of $60 million was less than half of what the first movie took in
THE SURPRISE HITS:
• (500) Days of Summer: Made for a relatively tiny budget of $7.5 million, this quirky indie romance starring Zooey Deschanel and Joseph Gordon Levitt has already raked in a whopping $46 million worldwide, and is garnering some awards season momentum for its stars.
• The Proposal: $40 million is a lot to spend on a romantic comedy, but we're guessing that money was tossed at stars Ryan Reynolds and Sandra Bullock to show some skin on the screen. However they spent the cash, it was a good investment — the film was a hit and has taken in over $164 million.
Article continues below advertisement
• The Hangover: Here's the very definition of a dark horse hit. A raunchy male-heavy comedy with no big stars (admit it: Bradley Cooper is hot, but he wasn't exactly burning up the box office before this) and no huge marketing push, this comedy-that-could has gone onto gross (and gross out) nearly a half-billion dollars worldwide since its June 5 release — and is set to cash in even further on DVD.
• Up: It's no shock that a Pixar film did well — but for this gentle little adventure flick about an elderly widower fulfilling his last wish of uprooting his home and transporting it to the South American jungle has earned a whopping $680 million in worldwide receipts, proving that, at least sometimes, all you need to do is make a good movie to reach a huge audience.
• 2012: The trailers looked silly, the reviews were vicious. And yet, this latest "ohmygawd the world is ending!" special effects bonanza from director Roland Emmerich (Independence Day, The Day After Tomorrow), still managed to put butts in movie theater seats, earning $65 million its opening weekend and over $700 million in its worldwide theatrical run! Maybe these really are the endtimes?
• Paranormal Activity: A perfect example of grassroots marketing. This little horror flick, made for a reported $15,000 (no, we didn't leave off any zeroes!) started with nothing and took five whole weeks to claw its way to the top of box-office pile. It has since taken in over $107 million, a return of more than 7,000 x the original investment!