NEWS
Yes, there really is a place called Timbuktu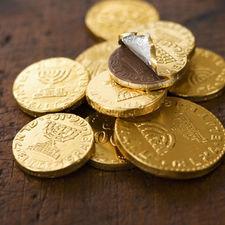 And two British guys drove from London to the African town of Timbuktu in a 1989 Ford truck - filled with CHOCOLATE instead of gasoline! Yes, it's true, in a go green effort Andy Pag and John Grimshaw traveled thousands of miles by successfully converting waste chocolate into fuel that emits less harmful waste into the atmosphere than the fumes of gasoline.
Other crazy, random stuff that surprised me today...
Article continues below advertisement
- Pigs may not yet fly (thankfully because when they do people will have a lot of debts to repay), but some do glow - like florescent in the dark! Not only was a pig in Bejiing cloned, but it's genes were altered to make it glow! And, apparently the 'glowing gene' is an inherited trait! The glowing cloned pig had an offspring who also glows! If that pig's a male, guess he doesn't have to worry he's the father!
MORE ON:
Christina Aguilera
-Pam Anderson may be preggers! Not again! Didn't she just file for divorce? There are now denials (although on her blog she only wrote the word 'No,' not, 'No, I'm not pregnant') and since when did a pregnant celebrity not deny it until they were physically showing? I hear Christina Aguilera may have a C-section sometime soon - and I don't think she admitted to being with child until a Glamour cover last month!
-Two New Yorkers who say they've never seen "Weekend at Bernie's" tried to prop up a recently deceased friend's corpse at a check cashing place in NYC. They looked suspicious and were caught holding the, well...